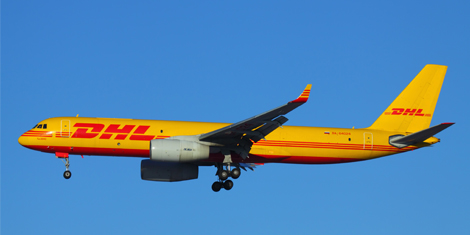 March 19. Central Piedmont Community College will launch a new associate degree program in global logistics and distribution management this August, supported by a $235,000 investment from JPMorgan Chase to promote career opportunities in the fast growing field.
The firm announced the grant at the college's fourth Global Competitiveness Summit. The company's New Skills at Work development program works to address skills gaps globally by promoting the creation of opportunities and supporting training that meets employer demands for skilled workers. The new CPCC degree program is aimed at meeting local demand where 80,000 current logistics-related jobs are expected to grow significantly in number through the end of the decade.
"CPCC's AAS program in Global Logistics and Distribution Management Technology will prepare students for jobs in a rapidly growing and highly diverse field and help the Charlotte region realize its global economic vision," said Dr. Tony Zeiss, CPCC president.
"When we provide opportunities for workers to compete for high-demand jobs, they will prosper, and our local economies and communities will prosper and grow with them," said Craig May, market leader for JPMorgan Chase in North Carolina. "Logistics is a growing field globally and preparing talent locally will support our pent up demand as our region continues to raise its exporting profile."
Logistics generally involves moving products from raw materials at the point of origin through the supply chain to the end consumer and eventually to recycling and end-of-life disposal. However, logistics also can involve the moving of information, finances and services. The global drivers are time and cost, with a lean and efficient supply chain providing a competitive advantage.
"The Charlotte region is working to leverage its many resources and assets to become a hub for global commerce," Zeiss said. "In 2014 the Charlotte metro area was the fastest growing region in the U.S. for exporting. But this growth won't continue without a trained and available workforce knowledgeable in the many aspects of logistics and distribution management.
"The college believes this program will benefit Charlotte's future economic growth," Zeiss added.
The core subjects in CPCC's Global Logistics and Distribution Management program will match current employment opportunities, including purchasing, material management, inventory management, transportation management, international compliance and documentation, and supply chain analysis. Through a combination of in-class instruction and practical workplace learning, program graduates will be prepared to pursue nationally recognized credentials and licenses. Some graduates may choose to continue their studies by moving to a bachelor's degree program.
Through New Skills at Work, JPMorgan Chase is committed to investing $250 million around the world to close the skills gap. The investment in CPCC's program is the largest commitment the firm has made in one of its newer markets—the firm started its local commercial banking operation in North Carolina two years ago.
For more details about CPCC's new associate degree program in Global Logistics and Distribution Management Technology, contact Bill Dillon, CPCC associate dean for business and industry learning, at [email protected] or 704-330-4609.
Anticipating significant growth in jobs related to logistics, transportation, warehousing, exporting and international manufacturing in Mecklenburg County, CPCC established a new Center for Global Workforce and Logistics Education in early 2014. The center develops and packages courses aimed at the training needs of logistics, distribution, transportation and manufacturing companies looking to benefit from the proximity of the new intermodal rail yard at Charlotte Douglas International Airport.