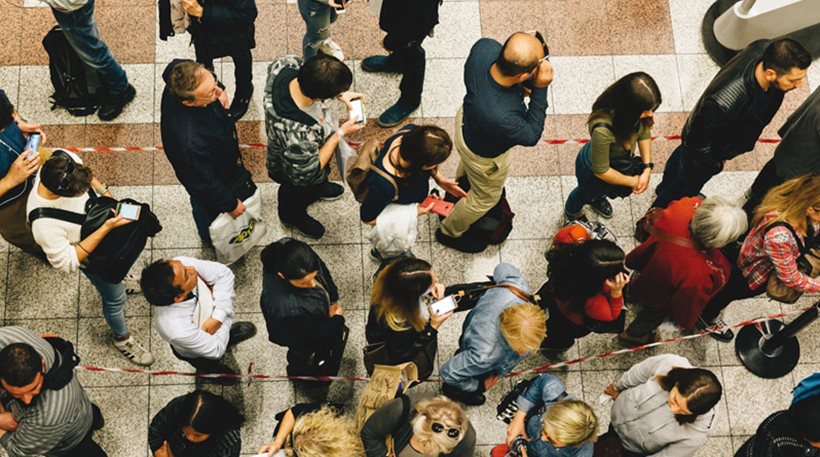 April 16. Central Piedmont Community College has launched a series of free short-term training tracks designed to train under-employed adults for a variety of jobs. The program, known as Accelerated Career Training (ACT) is expected to help solve Charlotte's economic upward mobility problem—another way of saying the American Dream isn't necessarily attainable even if you work hard.
Charlotte rank​s​ last ​among ​America's​ 50 ​largest ​cities​ in terms of ​economic mobility​. Researchers ​from Harvard, Stanford and Berkeley ​determined that children born into the bottom 20 percent of income distribution in Charlotte had a 4.4 percent chance of making it to the top 20 percent of the income distribution.
​I​n San Jose, Ca​., ​children in the same circumstances had a 12.9 percent chance​ of reaching the Top 20 percent​​; in Salt Lake City, 10.8 percent​. This is really all about the ability ​for everyone ​to find a good job​.​
"The Accelerated Training Program will assist individuals who are under-employed, lack specific job skills and are limited to low-wage employment that does not sustain a family or provide any economic mobility," said Kandi Deitemeyer, CPCC president. "Short-term training coupled with support services will give these individuals the skills and confidence they need to work in one of Mecklenburg County's high-demand employment sectors."
Accelerated Career Training is available in nine tracks between June and August:
Customer Service Representative – including Call Center Skills
Commercial Driving Licensure/Truck Driving
Early Childhood Teacher
Entry-Level Heating, Ventilation, Air Conditioning (HVAC)
Phlebotomy
EKG Technician
Nurse Aide/CNA
Entry-Level Construction
Information Technology Fundamentals.
The college will work with local agencies to identify candidates for the ACT programs and help publicize the program's tracks and start dates.
All ACT students will also be enrolled in career readiness classes and receive academic and career counseling and have access to other CPCC student services. All program costs, including tuition, fees, books and services will be covered for the ACT participants.
As an added benefit, ACT students will earn college credits in many of the tracks. These credits will give them a head start should they choose to pursue additional, advanced training or a two-year associate degree.
More info: 704-330-2722.