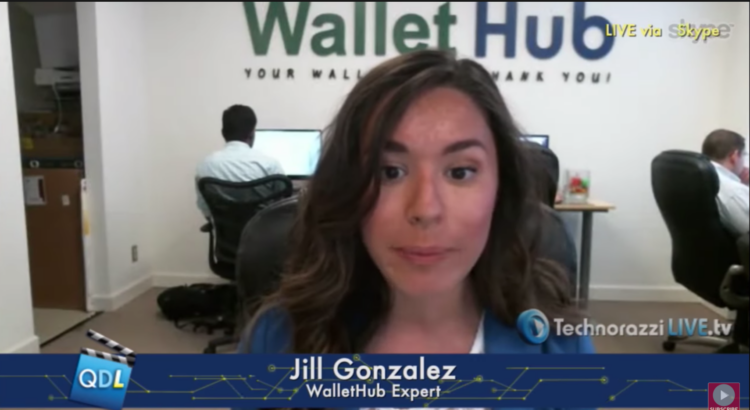 April 5. With COVID-19 hospitalizations continuing to fall, and the BA.2 sub-variant less virulent than its predecessors, it looks like the economy will continue to improve as people get out more and more.
COVID-19 numbers are improving statewide—North Carolina is among the nation's all-around safest states, according to a new WalletHub report—and many people are seeing this as a blessing as Easter approaches. Here's a Q&A with WalletHub analyst Jill Gonzalez on the subject.
How will COVID safety impact economic activity of the upcoming Easter holiday?
Gonzalez: The safer people feel during Easter, the more they will spend on Easter gatherings and associated travel. In general, we will likely see a lot of people participating in indoor activities unmasked. The CDC's guidance for Easter 2022 is more relaxed than it was last year, so that may encourage more people to celebrate and thus spend more. We should expect grocery stores, retailers and restaurants to receive a revenue boost.
What does a lull between COVID variants mean for the economy?
Gonzalez: Right now, the world is in between COVID variants with Omicron largely behind us. We've seen the lifting of many COVID restrictions in recent weeks, like mask mandates and proof of vaccination for many private businesses. This is early proof that more and more sectors will return to pre-pandemic levels of activity.
What impact do unvaccinated people have on the economy?
Gonzalez: Our economic recovery will not reach its full potential until the vast majority of people who are medically able to get vaccinated do so. The more people who decline to get vaccinated, the more risk there is to public health, especially as the new omicron COVID-19 variant spreads. The safety level of the country impacts the economy because it is tied to the lifting of restrictions and it determines how confident people are to go out and spend money. While we have made a lot of progress with vaccination, recent polls have found that most people who are still unvaccinated do not plan to ever get the vaccine. Investing in campaigns to convince more people to get vaccinated may lead to bigger economic returns down the line.
Is South Carolina, the state with the lowest death rate, one of the states that is vaccinating most?
Gonzalez: Despite reporting no deaths in the past week, South Carolina ranks as the 17th lowest when it comes to the share of the population age 12 and over who have received at least one dose of the vaccine. Increasing the number of people vaccinated is essential for getting control of the pandemic.
WalletHub is a personal finance website based in Washington, D.C.