July 20. A sprawling 80-acre lakefront parcel—owned by members of the Cornelius family—has gone on the market for $22 million. The lakefront property at 229 Homer Lane in Mooresville has more than a fifth of a mile of shoreline.
Valérie Dulude and Hanes Walker of Premier Sotheby's International Realty in Charlotte have the listing.
The once-rural area is located off Cornelius Road and is surrounded by large homes on and off the water. It is northeast of Perth Road.
The town of Cornelius was named in honor of J.B. Cornelius, a turn of the (20th) century investor and entrepreneur.
Quotable
"This is a once-in-a-lifetime opportunity to own an undeveloped property of this scale on Lake Norman. Its abundant acreage and prime location offer limitless potential for the development of a waterfront retreat," the listing agents said in a press release.
Cornelius history
Frequently after heavy rains, the road connecting Davidson and (soon-to-be) Cornelius would become impassible. The hill leading into Davidson would become so muddy that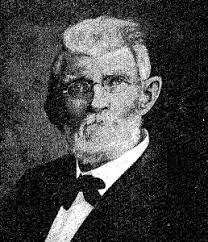 many cotton farmers found it safer and more convenient to conduct their business just south of Davidson in a small frame building. The success of the cotton purchasing business later inspired the owners to construct a cotton mill where raw cotton could be converted into cloth. The owners of the cotton firm lacked the needed money to make the idea of a cotton mill a reality, but they knew who could provide the financial backing. Joseph Benjamin Cornelius (1833-1914) supplied the needed investment and the mill was opened. Although not a resident of Cornelius, the town recognized the significant role of J.B. Cornelius (principal stockholder in the cotton mill) by naming the town Cornelius.
Source: Town of Cornelius