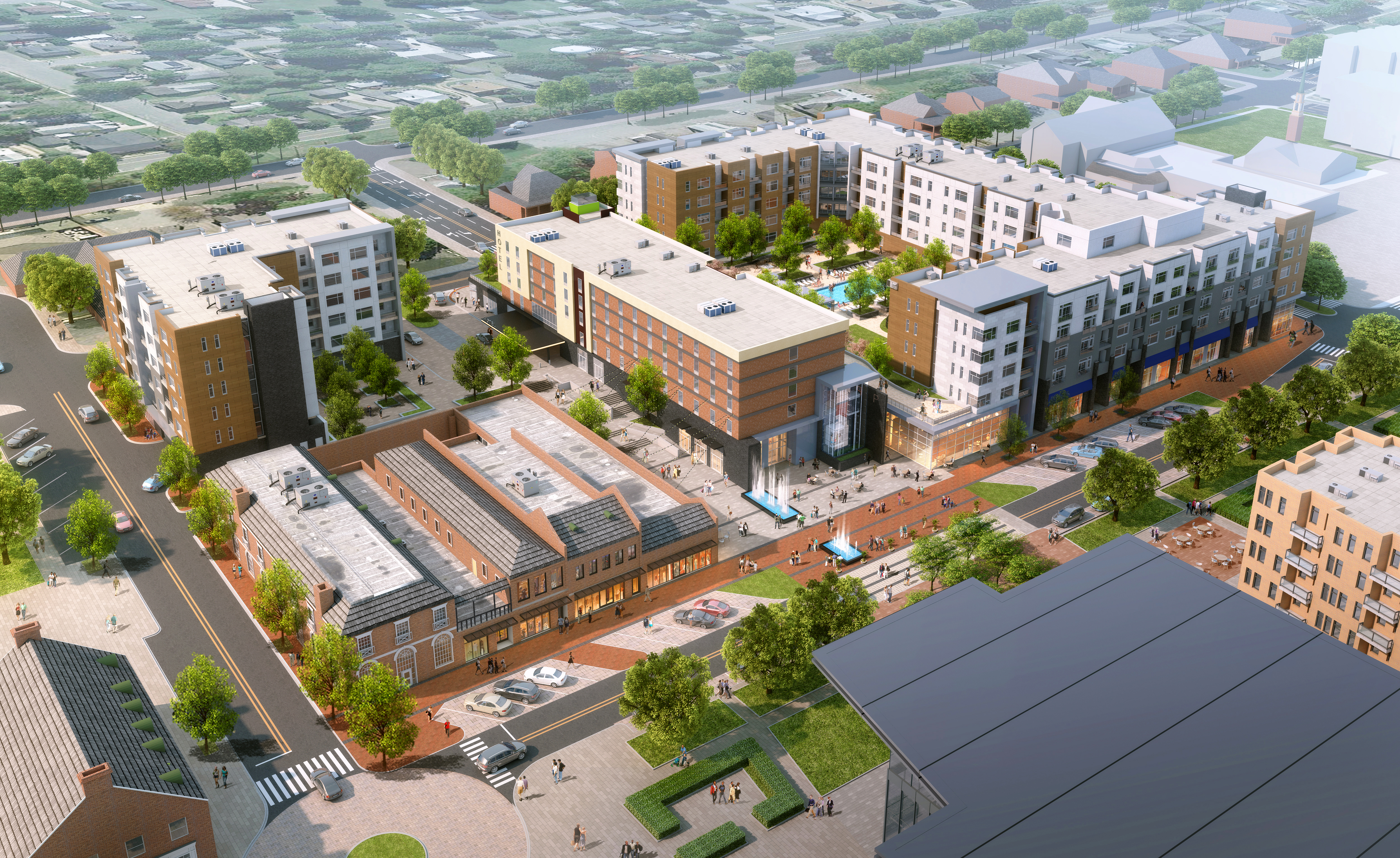 Jan. 24. Lansing Melbourne Group will buy 3.81 acres in downtown Kannapolis for $1.64 million and spend approximately $60 million to construct residential units, a hotel and retail space.
The deal, which was approved by Kannapolis City Council Monday night, is part of the Demonstration Project that is expected to transform and revitalize downtown, adjacent to the North Carolina Research Campus.
Fort Lauderdale-based LMG will build the Demonstration Project in two phases. The first phase includes 275 residential units, 19,000 square feet of new retail space and 34,000 square feet of renovated retail space in the existing block that includes the old Cabarrus Bank. The second phase includes a 106-room hotel or additional residential units depending on market demand.
The investment of $60 million will result in projected annual property taxes to be paid to City in the amount of $378,000, and $420,000 for Cabarrus County.
The City will invest $12 million for a parking deck which LMG will build. It will also lease 275 of the parking spaces, from the City for $50 a month per space, for use by people living in the residential units. The City will issue bonds to pay for the cost of the parking deck. Three buildings will have to be demolished for the project – including the former N.C. State Employees Credit Union and Transit Damaged Furniture. The City is working with current tenants in downtown who will be impacted to determine their future plans.
Demolition of buildings and construction of the first phase of the project is expected to begin by this fall after closing of the land sale is finalized. Work on the downtown infrastructure and new streetscape will also begin at the same time.
"We are excited about the Kannapolis Downtown Revitalization Project and grateful to be a partner in the renaissance of the City.  With this formal vote tonight we will begin moving forward with final design planning tomorrow morning," said Peter Flotz, LMG partner.