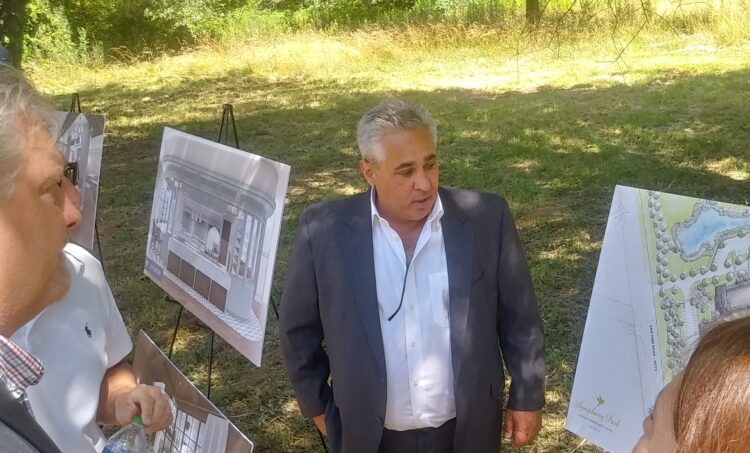 June 17. Construction on Symphony Park, a luxury independent living resort for seniors, began Thursday with a groundbreaking ceremony that included Huntersville's Mayor John Aneralla, local officials, designers BB + M Architecture, and landscape architects and civil engineers Cole, Jenest & Stone.
The $90 million resort is set to open in the fall of 2022, complete with a 24-hour concierge.
Targeting seniors seeking independent living retirement options, Symphony Park will incorporate a five-star resort lifestyle with independent living on 36 acres on Hwy. 73 east of Hwy. 115.
Developer Jake Palillo said the project will have 320 units, indoor and outdoor restaurants, gardens, a sports pub and a cocktail lounge, as well as a spa, salon and barbershop.
Background
The successful real estate developer more or less defined the active adult market in Lake Norman with Bailey's Glen in Cornelius. Palillo has projects all across the Lake Norman area, including plans for a mixed-use development with commercial space and 252 apartment units on West Catawba Avenue and one on Stumptown Road in Huntersville opposite St. Mark Catholic Church.
He also owns a successful trucking company called South Creek. With South Creek Construction, he employs about 165 people.
About 400 people have already expressed interest on the Symphony Park website.