Lloyd Wm. Payne Jr. has been named Concord City Manager, after serving as Assistant City Manager since May of 2015. The City Council appointed Payne, who is the city's eighth city manager. He replaces Brian Hiatt who retired after 19 years of service.
"It is an honor to be selected by the Mayor and City Council to serve as the next City Manager of Concord," said Payne. "I appreciate the solid foundation that Mr. Hiatt has cultivated after years of dedicated service and look forward to working with the elected officials, staff, and the community as we collectively work to make Concord the very best it can be."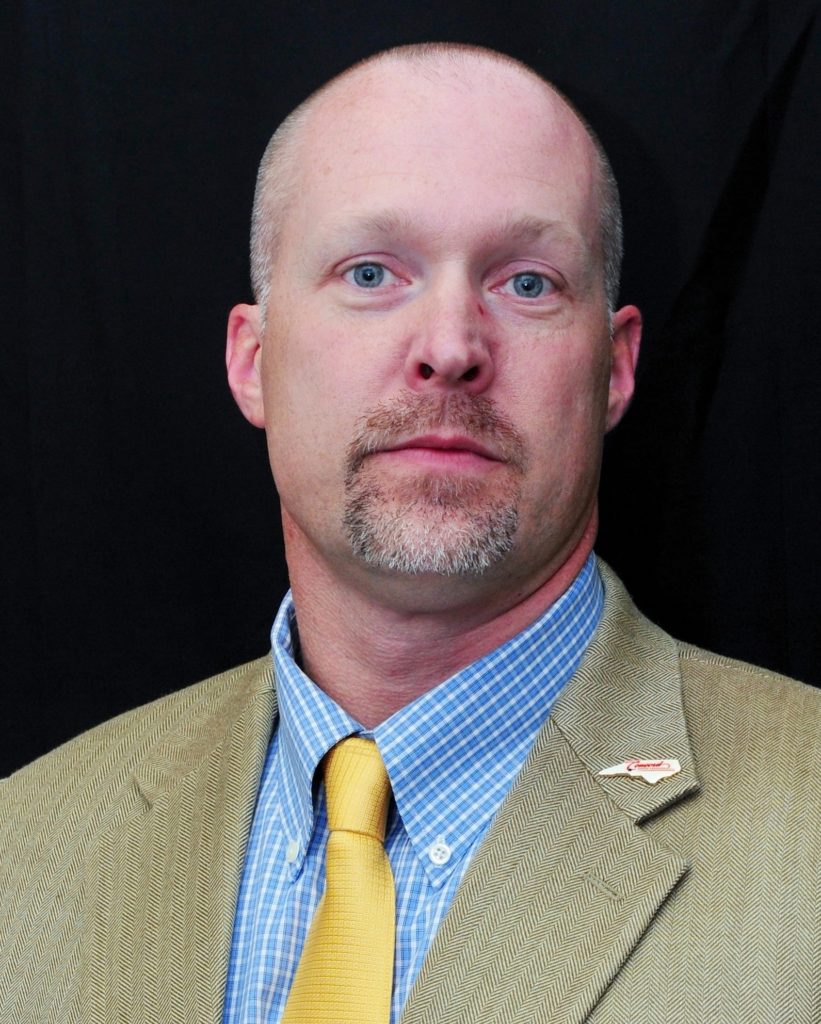 Concord has a council-manager form of government, where a professional City Manager serves as the CEO of the government organization at the pleasure of the City Council. The City Manager is responsible for implementing policies decisions made by the City Council, serves as the Council's chief advisor, appoints all City coworkers, coordinates the operations of all City departments, and is responsible for the preparation of a proposed operating budget and its presentation to the City Council each year. The council-manager form is the most popular type of local government in the United States in communities with a population of 5,000 or greater. North Carolina cities and counties helped pioneer the form and all North Carolina local governments of significant size operate under this form of government.
Prior to arriving in Concord, Payne served 10 years as the Town Manager of Elkin in Surry County, and four years as Town Manager of Lake Waccamaw in Columbus County.
In addition to his local government experience, Payne has served in the North Carolina Army National Guard for over 24 years. A decorated veteran in the field of transportation and logistics, he currently serves as the Command Sergeant Major (CSM) of the 113th Sustainment Brigade, and has previously been assigned to the 630th Combat Sustainment Support Battalion in Lenoir and the 1454th Transportation Company based in Concord. As Command Sergeant Major, Payne fills an important role in assisting the commanding officer in providing leadership, training, discipline, and two-way communications within the brigade and all its battalions, specifically with its enlisted members. Payne has three years of active duty service, including combat deployments to Bosnia in the mid-1990s and Iraq/Kuwait twice between 2003 and 2010.
Payne has been recognized by the International City-County Management Association as a Credentialed Manager, and holds Bachelor of Science and Master of Public Administration degrees from Appalachian State University. He has completed the Rural Economic Development Institute through the NC Rural Center, the UNC School of Government's  Municipal Administration Course and Public Executive Leadership Academy, the ICMA Gettysburg Leadership Institute, and Leadership Cabarrus.
Payne's appointment is effective April 1, 2018. In his free time, he enjoys spending time with his wife, Beth, and their children Ella and Liam, as well as playing golf.