Jan. 28. Eli Lilly will invest more than $900 million and create nearly 600 jobs at a new plant at The Grounds at Concord, the site of the former Philip Morris plant.
It is one of the largest economic development announcements in the history of Cabarrus County.
Lilly's facility, in the same sprawling complex as the new Ball and Red Bull plants, will produce injectable products and devices.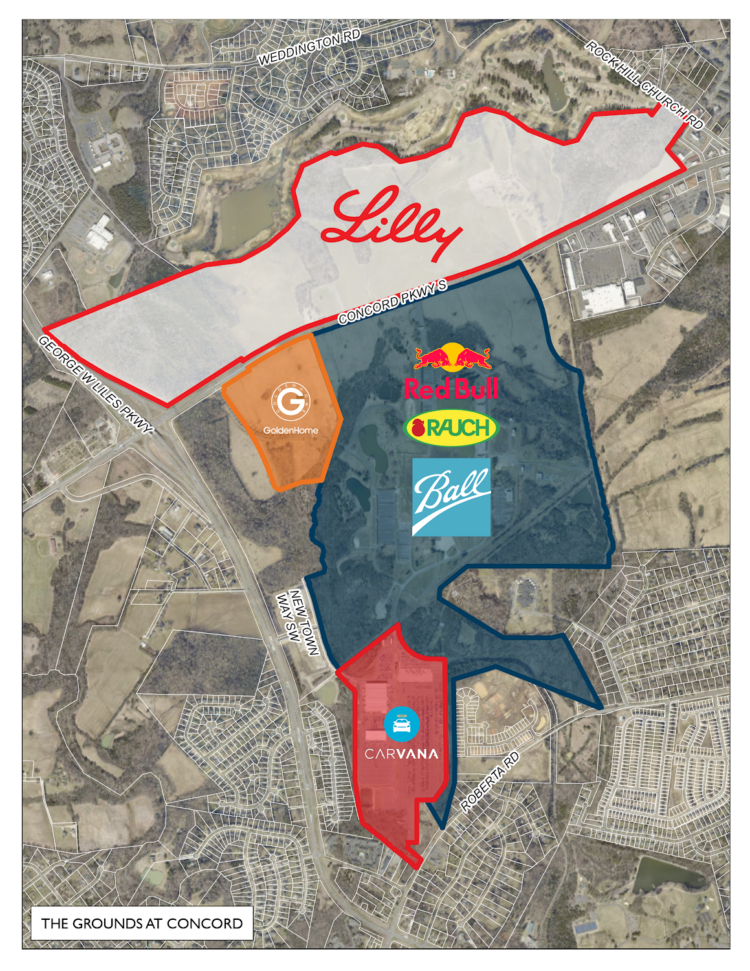 Five new buildings
The Lilly project will consist of over 800,000 square feet across a five-building campus that includes the manufacturing facility along with logistics and packaging, a quality control lab and a central utilities plant.
The drug giant will receive a Job Development Investment Grant from the state worth up to $12,126,750, spread over 12 years.
Over the course of the 12-year term of this grant, the project is estimated to grow the state's economy by $5.7 billion.
Local incentives are worth up to $75 million, according to NC Dept. of Commerce officials.
The new jobs will pay an average of about $70,000. The average wage in Cabarrus is less than $45,000.
Background
Lilly is a global healthcare leader that "unites caring with discovery to create medicines that make life better for people around the world."
The company was founded more than a century ago by Colonel Eli Lilly, a pharmaceutical chemist and veteran of the American Civil War.
Eli Lilly is the fourth major economic development announcement for Cabarrus, after Kroger announcing that it will build a fulfillment center with 700 jobs, Red Bull investing more than $700 million and creating more than 400 jobs, and Ball Metal Beverage investing more than $380 million in a new facility with 200-plus jobs.