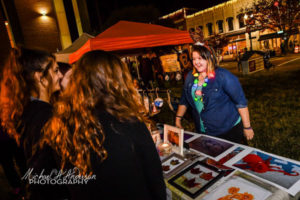 Feb. 15 – The Cabarrus Arts Council will host its Art Walk and artist's reception Friday, Feb. 23 from 6 – 9 p.m. in downtown Concord.
This free event features live music, refreshments, artist demonstrations. Tour the exhibition as dozens of artists sell their works and meet artist Gordon C. James.
The Cabarrus Arts Council is dedicated to providing a wide variety of cultural arts programs that celebrate the area's rich diversity.
The event is sponsored by Waste Pro.