Concord Regional Airport will get a new name, Concord-Padgett Regional Airport, in honor of J. Scott Padgett, the four-term mayor of Concord. He was Concord's mayor from 2001-2017, after first serving on City Council from 1995-2001. The retired principal at Coltrane-Webb and Beverly Hills Elementary Schools has recently been appointed by Gov. Cooper to the Local Government Commission.
The airport opened in 1994 with a general aviation terminal and a 5,500-foot runway. Improvements during Padgett's tenure include extension of the runway to 7,400 feet, strengthening of the runway, development of private sector investment in and around the airport, and construction of a commercial service terminal and parking deck.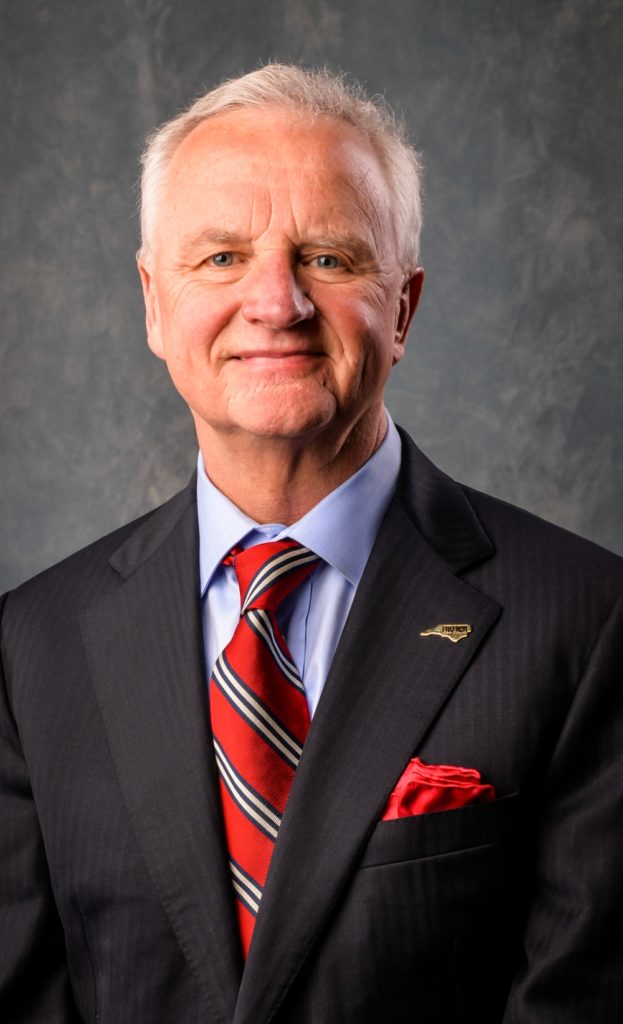 "Our airport was built by visionary people who led Concord at a time when few could see the possibilities in store for our community. Fortunately, the elected officials who preceded me made decisions not for popularity, but because they were critical to the success and quality of life we enjoy today. To be recognized in this way is only possible because my City Council colleagues and I stood on their shoulders," Padgett said.
Concord-Padgett Regional is one of the busiest airports in the Carolinas. Many operations are related to the motorsports industry as most NASCAR related teams are located in the Charlotte region, several with facilities adjacent to or near the airport. The airport's principal carrier is Allegiant Air.
The annual budget for the airport currently exceeds $9.3 million.
The FAA is expected to approve the name change which will be implemented over time. It will include new signage on I-85 and I-485.