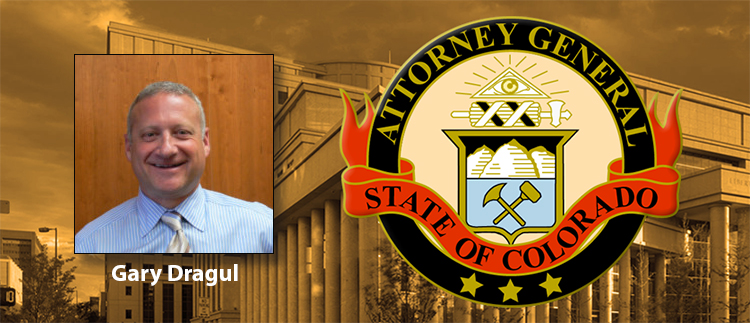 Sept. 12. By Dave Yochum. A prominent investment advisor from Cornelius has been named as an unregistered promoter in an alleged real estate investment scheme in Colorado.
Marlin S. Hershey, a principal at Performance Holdings in Kenton Place, was mentioned in an indictment against Gary Jule Dragul, 55, the president of GDA Real Estate Services LLC, a Denver, Colo., company that uses investor money to purchase and manage shopping centers and other commercial real estate.
Hershey did not respond directly to a phone call or email from Cornelius Today and Business Today asking for comment. His attorney responded instead, demanding a review of this story pre-publication, which is against our editorial policies. He did not comment on the Dragul indictment.
In Colorado, Denver District Court Judge Martin Egelhoff has signed a temporary restraining order, an order freezing assets and order of non-destruction of records, as well as a preliminary injunction for GDA Real Estate Services.
To read the indictment, CLICK HERE
"We allege that the Defendant [Dragul] engaged in a massive fraud by covering up the sale of one of the commercial properties from investors, and commingling the investors' money from each of the businesses for no legitimate business purpose," stated Rome. "The actions authorized by the judge's ruling will allow for whatever assets remain of Mr. Dragul's fraudulent business practice to be frozen and, pending a favorable result from this case, kept for distribution to those who have been harmed."
Dragul denies the allegations and says he will be vindicated.
At least 175 investors affected
The motion submitted for the civil case alleges that between 2008 and 2015, Dragul sold more than $52 million worth of interests in 14 different limited liability companies to approximately 175 investors. Investments were primarily sold in the form of membership interests in these LLCs that acquired commercial real estate using investor funds and loans. One such venture was the Plaza at the Mall of Georgia, which Dragul, through an LLC purchased in 2008 for $25.9 million. Documents provided to investors allegedly contained minimal information and virtually no disclosure of the risks associated with commercial real estate investments.
The 22-page indictment claims Dragul and GDA engaged in a "course of business which operated as a fraud, in part, by accepting funds into this investment scheme and failing to disclose material facts to investors prior to making these investments."
The indictment says Dragul "used an unregistered promoter from North Carolina named Marlin Hershey to offer GDA promissory notes.
Colorado AG says Hershey 'approached several of the victims'
"Based on internal emails, GDA was desperately trying to raise additional operating capital to fund the business," the indictment alleges.  It goes on to say "Hershey approached several of the victims with offerings of GDA promissory notes. He represented that Dragul and GDA were very successful and that Dragul was worth millions of dollars."
Of course it's possible Hershey was entirely unaware of Dragul's true modus operandi. Unregistered promoters can get into trouble if they sell securities without being registered to sell them, both in state and across state lines—or aren't aware of underlying fraud.
The Securities and Exchange definition of promoter suggests involvement "in founding and organizing the business or enterprise of an issuer."
The indictment claims Dragul "misappropriated investor funds" for personal use by him and his wife. In one eight-month time period, the indictment charges, Dragul transferred more $3.8 million to his personal accounts, and more than $2.1 million to his wife's accounts.
The indictment says Dragul failed to disclose that he would "use investor funds to pay for his personal expenses, including but not limited to payments to Las Vegas casinos, credit card companies and liquor stores."
Dragul and GDA, according to the indictment, also never told investors of the true risks associated with the investments. They made "numerous untrue statements of material facts" before and after the investments, the indictment says.
"The investments remain unpaid and past due," the Dragul indictment says.
Dragul and GDA also "engaged in a course of selective repayment," the indictment says.
According to the indictment, Colorado investors were repaid, while many out-of-state investors stopped receiving payments.
The Colorado AG's indictment mentions investors from Lake Norman, Shelby and Fort Mill, S.C. The investments range from amounts like $50,000, $75,000 and $125,000 to more than $200,000.
Local investors, who spoke with Cornelius Today and Business Today under the condition of anonymity, said they were out hundreds of thousands of dollars.
First investment property at age 16
The Performance Holdings web site says Marlin Hershey has always had a passion for real estate, and purchased his first investment property at the age of 16.
As "Principal of Performance Holdings," Hershey specializes in the acquisition of shopping centers and other income-producing real estate assets, second home lot development and mezzanine or debt financing, as well as asset-based lending, according to the web site.
Hershey got into hot water with the SEC 11 years ago when Charlotte-based LendingTree was going public. The SEC then said Hershey used insider information to purchase 2,250 shares of LendingTree prior to its acqusition. He was ordered to "disgorge" profits and pay civil monetary damages.
To read the 2007 SEC complaint, CLICK HERE
No other principals or employees at Performance Holdings were named in the Dragul indictment.
Dragul failed to disclose his outstanding debts or the civil suits from former investors, the indictment says.
The Colorado indictment says Dragul misappropriated investor funds for personal use by diverting  money to accounts held personally by Dragul and his wife, including payments to Las Vegas casinos, credit card companies, liquor stores and travel on a private jet.
Prosecutors claim that failing to disclose these facts encouraged investors to continue their investments with him, violating the anti-fraud provisions of the Colorado Securities Act.
According to its website, GDA Real Estate Services LLC, has been involved in more than 270 shopping center transactions in 15 states.
Investors said they have not received any communication from Hershey around the apparent failure of the GDA investments.