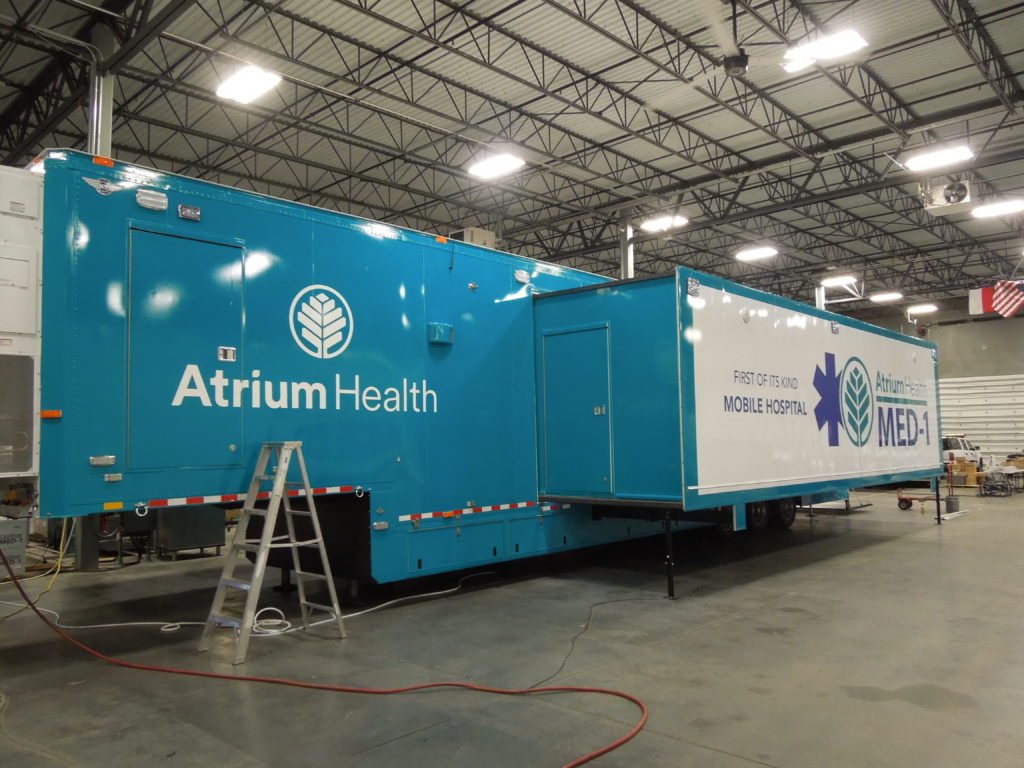 May 22. The Coca-Cola 600 is a "go" this weekend, thanks in part to Atrium Health and members of its Sports and Events Medicine team.
Atrium will provide screening for fevers and symptoms of COVID-19 for drivers, support team personnel, members of the media and others who will be working at the event which is the mainstay of Memorial Day weekend for tens of thousands of North Carolinians.
The process is designed to help prevent someone who is contagious from entering the facility, while maintaining high standards of care for all race events. Due to coronavirus restrictions on public gatherings, no spectators will be allowed at the races.
Sunday's race also marks the debut of Atrium Health's new, state-of-the-art MED-1 mobile hospital. The emergency room on wheels complements a fully-functional hospital facility in the infield which is open and staffed during NASCAR events.
Due to the ongoing pandemic, MED-1 will be onsite to maintain a COVID-Safe environment for anyone who may need treatment during the races, providing the capability of completely isolating someone who has an onset of COVID-19 symptoms while still being able to provide them with whatever emergency care they may need.
The mobile hospital has up to 14 acute care beds, a 2-bed operating room, digital X-ray capabilities, ultrasounds, an on-site lab, a pharmacy and other essential emergency department necessities.