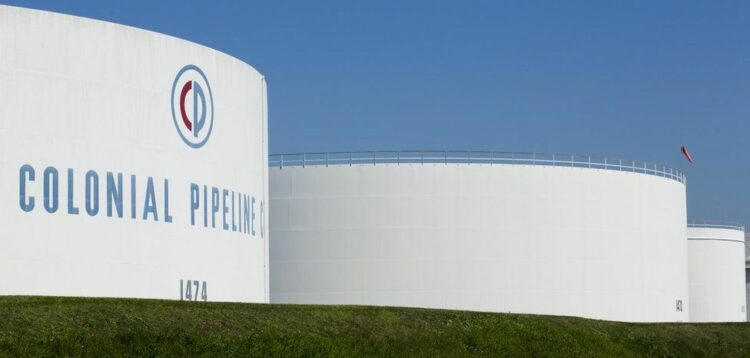 Oct. 21. On Monday, Oct. 24, the NC  Dept. of Environmental Quality public comment period ends related to a request by Colonial for a new permit  to assist with the cleanup and recovery of the August 2021 gasoline leak at the Oehler Nature Preserve. 
If granted, Colonial Pipeline will create a water treatment plant near the spill area on Huntersville-Concord Road to treat and discharge the water into the nearby North Prong Clark Creek and South Prong Clark Creek.
The permit will allow the resulting water from that process to be treated on site and discharged back into the environment, under NC DEQ oversight, so the water can be kept within the basin versus being trucked off site for disposal.
Concerns raised
NC Sen. Natasha Marcus said the contaminated water cannot be treated at a municipal treatment plant, because those systems do not accept water that's contaminated in this way—benzene and related chemicals are obviously present in high amounts.
"While this idea to treat and release the water may be a good alternative to trucking it offsite, I have concerns about whether the permit specifies the appropriate safety standards, i.e. the water quality standards approved by the NCDEQ and the EPA. It is imperative that the water be fully treated to within safe standards before it's released into the creek," Marcus said.
Background
The Colonial Pipeline carries 2.5 million barrels a day, nearly half the East Coast's supply of diesel, gasoline and jet fuel.
Colonial Pipeline says the gasoline spill in Huntersville was actually 47,600 barrels—2 million gallons. The spill, first identified on Aug. 14, 2020, is the worst in North Carolina.
In July, the NC DEQ and NC Attorney General filed a consent agreement in which Colonial Pipeline would pay $4.75 million to resolve all of the outstanding issues related to the massive gasoline spill.
The proposed settlement includes a civil penalty of $4.5 million, and holds Colonial accountable for the necessary cleanup.
The full NPDES Permit Application is available online.
How to comment
Public Comments related to this permit application can be emailed to: [email protected]. Comments must be received by 11:59 pm Oct 24.
You can also send comments by mail to:
NCDEQ/DWR/NPDES
Water Quality Permitting Section
1617 Mail Service Center
Raleigh, NC 27699-1617