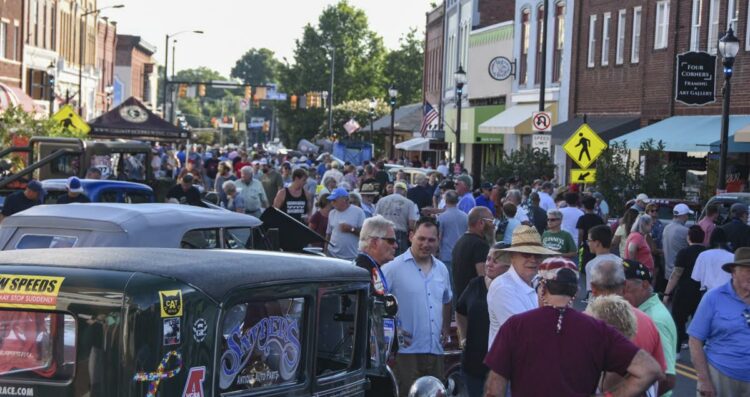 July 23. Mooresville is the winner of the 2021 "Best Overnight City Award" on the Great Race Tour of classic automobiles. The Mooresville Downtown Commission hosted the stopover in Downtown Mooresville June 26, with more than 5,000 people and 109 antique autos.
Hemmings Motor News Great Race Tour officials took note of the "overwhelming turnout, spirit and hospitality." There were also more than 80 local vintage automobiles on display as well as family fun, music, food and beer gardens.
"Mooresville showed up in a big way and gave all the drivers a huge welcome to Race City USA," Mayor Miles Atkins said.
It was the first time in the nearly 40-year history of the Great Race that the event had been to Mooresville.