Jan. 19. Wes Choplin received the Mayor's Award of Excellence at the Cornelius Town Board meeting last night. The owner of Choplin's Restaurant was recognized by Mayor Woody Washam for his community service before and during the pandemic.
When the pandemic hit, Choplin's stayed open and focused on the community.
When schools closed, Choplin's served more than 700 meals a week to kids stuck at home.
—Wes recognized it wasn't just about the business surviving, Washam said.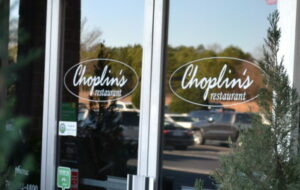 Pandemic pivot
"The pandemic has been hard but we pivoted. and focused on our community. I'm just happy to help and do what we're supposed to do," Choplin said, explaining that he is grateful for the opportunity to serve others.
Responding to the award, Choplin quoted his mother. "A life lived for others is a life well-lived," he said.