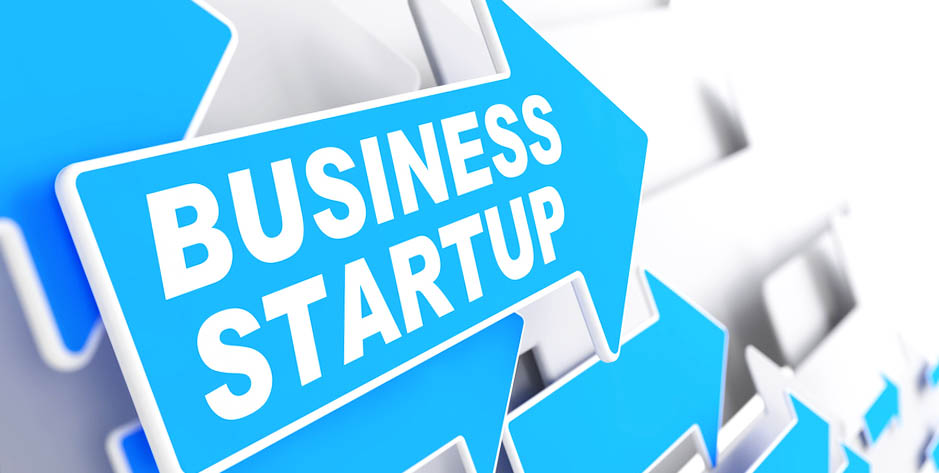 By Debbie Griffin. The Charlotte area ranked 6th in a recent, nationwide, WalletHub study on 100 large cities and how they rate as places to start a small business. The same study placed us at the top of the list for "highest average growth in number of small businesses."
The study ranked Orlando, Oklahoma City, Miami, Austin and Tampa as the top-five cities for starting a small business.
Big data and local perspectives help tell the story of how the Lake Norman business community contributes to the region's entrepreneurial success.
In addition to the criteria used for the study, business broker Joe Vagnone names top factors that draw people to Lake Norman:
1. Weather: North Carolina is known for four beautiful seasons and moderate temperatures.
2. Education: Students of all knowledge levels have a big range of options through public and private schools, which do outreach in the business community.
3. Corporations: Large companies generate other business, such as a Lowe's bringing a crop of small suppliers.
Vagnone said Lake Norman and Cabarrus would be a part of any "metropolitan service area" used for this and other studies, so its data figures into the successful equation.
The region has great geography and proximity to airports, which is a strong positive. Lake Norman isn't far from Charlotte's international airport and from regional airports in Concord and Statesville.
Diving into the data
The WalletHub study took a detailed look at 19 metrics organized into one of three categories:
• Business environment: Length of average workweek, average growth in number of small businesses, business-revenue rate, startups per capita, five-year survival rate, job growth, industry variety and entrepreneurship index.
• Access to resources: Finance accessibility, venture investment, prevalence of investors, available human capital, higher-education assets, share of college-educated people and working-age population growth.
• Business costs: Office space affordability, labor expense, corporate taxes and cost of living.
BizBuySell, a business-analysis site, gives an overview of local-business averages. The median asking prices of a small business for sale in Charlotte at the end of Q1 was $270,000, which is down about $25,000 from Q1 of 2018.
Median revenue for Q1 slipped since 2018, coming in at $501,550 against last year's $549,213. Average, annual, cash flow amounts held steady around $119,700.
During Q1 in the Charlotte-Concord-Gastonia area, 33 businesses were bought and sold. The BBS report states that owners asked for – on average – a revenue multiplier of 0.66 and a cash-flow multiplier of 3.01.
Prices on those three businesses were between $60,000 for a small landscaping company and $875,000 for a moving and shipping business. Of the 33 regional business sales during Q1, six involve food and the others involve a service, for example a sign company, commercial kitchen cleaners, a medical clinic and an e-commerce logistics firm.
BizBuySell's active-listing data shows the biggest category as the businesses with an asking price of $100,000 to $200,000, which represents about 24% of the opportunities available in the sales region.
According to a Cushman & Wakefield 2019 Q1 report, the cost per square foot of business space in the Charlotte metropolitan service area ranges from $13 per square foot in Cleveland County to more than $31 per square foot in uptown.
New York, San Francisco, Washington D.C., Boston and Miami typically top the list for most-expensive business space. High-end rates of an explosive 2017-2018 period land north of $70 per square foot per year, while the lowest rates in big cities range anywhere from $18-$20 per square foot per year.
The Charlotte area "Northeast I-77" lists in the WalletHub study with an average price of $22 per square foot. The report states the area has a total inventory of buildings with approximately 7.6% vacancy.
Contributing factors
Vagnone has been brokering small business deals for more than three decades and said he's amassed a database of about 14,000 contacts. His educated guess is that the local business-generation market mimics that database, which is about 60% comprised of out-of-state contacts.
Zooming out along the East Coast, Vagnone said North Carolina pops up in many favorable lights such as quality-of-life comparisons and the recent small-business comparison. He fields calls from lots of prospective buyers looking to get more for their money and comparing the costs of labor, property and sales taxes, housing and utilities.
He said it isn't uncommon to see someone in New York, New Jersey, Michigan, California or another high-tax, high-cost state sell a house in their home market then use that capital to finance a move, another house and often a small business.
"People change their careers an average of seven times," Vagnone said.
He consults with a lot of them looking to start a new life chapter. If somebody moves here for access to the coast or mountains, a new job or a better cost of living, Vagnone said it's common for that person's spouse or other family member to resettle as an entrepreneur.
Vagnone gives an example of a former Fortune 500 CEO who moved into Charlotte and bought a mold-remediation business.
He said though the business and tax climates are ever-changing, out-of-state entrepreneurs see themselves as better off in North Carolina. Out-of-towners also tend to have less anxiety about express lanes than do natives and current residents.