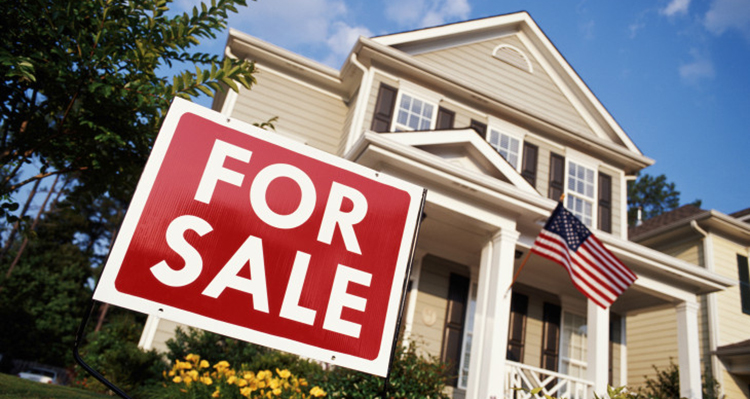 By Dave Yochum.  The rate of home-price increases fell in June to the lowest level in nearly seven years, according to the latest Case-Shiller Home Price Index from S&P Down Jones Indices and CoreLogic. June 2019 saw an annual increase of 3.1 percent for home prices nationwide, falling from  the previous month's 3.3 percent gain.
Phoenix, Las Vegas and Tampa reported the highest year-over-year gains among all of the 20 cities.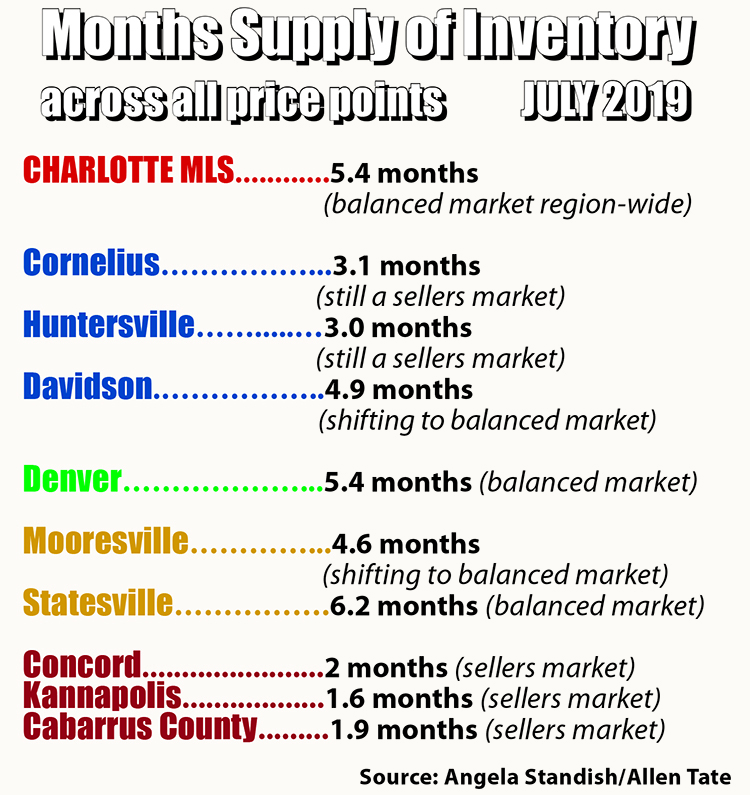 Charlotte is doing just fine, as well, with a 4.5 percent increase in sales prices from June of last year to June 2019.
"Home price gains continue to trend down, but may be leveling off to a sustainable level," said Philip Murphy, the boss man at S&P Dow Jones Indices.
There are only six other cities among the Top 20 in the US with home prices seeing bigger annual gains: Los Angeles; San Diego; Washington, D.C.; Detroit; Minneapolis; and Cleveland.
In over-heated Seattle, prices were down 1.3 percent year over year.
Besides net in-migration, part of what's keeping the Charlotte market tight—and supporting higher prices—is the population of Baby Boomers who are staying put, said Angela Standish, sales manager for Allen Tate in Cornelius.
"Boomers tend to live in their family homes longer than the preceding generation, choosing to either downsize later in life or remodel and age in place," she said.
This generation has seen large financial swings over their career, Standish said, and some are working well into their 70s prior to making a move.
"Additionally, many boomers' millennial children came home to roost after college, shortly followed by aging parents in need of care," Standish said.
About 42 percent of the housing inventory in America is "outdated and unloved," said Pat Riley, CEO of Allen Tate.
That is exacerbated by the fact that Boomers are not downsizing now until age 74, vs. their early 60s as in the past.
"And at age 74, they are not buying down, but rather renting  or moving into assisted living. Every year they remain in their homes is a year they are failing to update," Riley said.
Abigail Jennings, president of Lake Norman Realty, said 2019 continues to be a "very strong" year for real estate in the Charlotte region.
"We expect this trend to continue through the remainder of 2019 and into 2020," she said.
Nevertheless, there's been a 1% decline in closed sales compared to 2018, but sales are 1% higher than 2017.  "This could simply be due to lack of inventory and next month we may trend back up to record-levels," Jennings said.
Real estate observers say Charlotte has historically been more of a steady market, less inclined to have dramatic ups and downs, like a Phoenix or Seattle.

"There were times we coasted through without the impact felt by the rest of the nation," Jennings said.
Limited inventory post-recession has played out in above-average appreciation rates and equity growth for homeowners.
For the first-time buyer, appreciation rates are not being sufficiently offset by low interest rates, Riley explained.
Meanwhile, Millennials are saddled with college debt, not to mention high rents that make it difficult to save for that first home.
Riley said the squeeze is coming from both ends.
"First-timers are gumming up the system because of affordability and savings. The Boomers—the largest generation—are squatting,"
The over-arching issue is good inventory, which Riley doesn't see improving anytime soon.