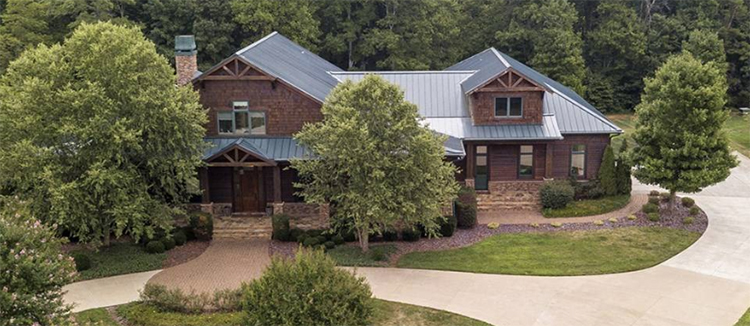 Like the Energizer Bunny, the upward trajectory of Charlotte home prices keeps on going. Year-over-year, prices rose 5.7 percent in Charlotte from June of 2017 to June of this year.
It's slightly less than the 20-city composite average of 6.3 percent, according to Case-Shiller, the S&P Dow Jones index for home prices. Charlotte's year-over-year came in the same as Atlanta, but considerably lower than Las Vegas and Seattle where prices are up about 13 percent from year ago levels.
The S&P national index rose 6.2 percent in June, down from 6.4 percent in May. For sellers, it's nothing to worry about. For buyers, it means less home for the buck than a year ago. But it looks like the sharp gains of the past couple of years are leveling off.
"Even as home prices keep climbing, we are seeing signs that growth is easing…Sales of both new and existing homes are roughly flat over the last six months amdist news stories of an increase in the number of homes for sale in some markets," says David M. Blitzer, managing director of the S&P Index Committee.
Then, too, mortgage rates are climbing. The 30-year fixed rate rose from 4 percent to 4.5 percent since January.
Population and employment growth drive prices, and Las Vegas—and Charlotte—are among the fastest-growing markets in the country. The difference in Charlotte, real estate leaders say, is a traditionally more steady market with plenty of bankers who resist the urge to overpay for housing.
World-class home on the market #1
Signature properties have strong price-tags, interesting amenities and unique sales propositions.  A private, 37-acre estate with 6,748-square-foot main residence, horse barn and pastures is on the market in Mooresville for $2.59 million.
You can change out the engine in your Bentley, too. Indeed, the property comes with a 5,000 square foot auto shop with 16-foot ceilings and RV storage. Located at 10900 Unity Church Road in Mooresville, Great Oak Lodge is listed with Gail McDowell of Premier Sotheby's International Realty.
World-class home on the market #2
Another amazing house on Lake Norman throws the stuffy traditional or over-the-top designs out the window in favor of a cool, modern approach. Listed by Anita Sabates of Allen Tate, this house is at the end of John Gamble Road in Cornelius. The sleek waterfront listing has first-class European finishes, expansive views and it's been on the market only a week. Sabates says she is targeting potential buyers in places like Dubai, Miami and Europe. "It should sell fairly quickly. The beauty of this house is that it is the right-size home," she explains.
That means 3,700 square feet in the main house, as well as 1,200 square feet in the guest house. The price: $2.5 million.
Luxury is as luxury does
Diane Honeycutt, of Allen Tate in Concord, says luxury does not always mean bigger. "What we see in many cases is that it is becoming more about the features of the home than the size," Honeycutt says.
Luxury buyers are increasingly diverse with only about a third being Baby Boomers ages 54-72. Half are Generation X types who are more likely to diverge from traditional definitions of luxury. A surprising 16 percent of luxury buyers are Millennials—ages 22-37—and their tastes are more eclectic.
"An estate on a large tract is not always as attractive as a mansion on a smaller lot. It depends on the taste and needs of the buyer," Honeycutt says.
A third of today's luxury buyers want a pool/grotto, she says
"Smart Homes including security systems, smart kitchen appliances, smart climate control and voice activated controls are going to be increasingly popular," Honeycutt adds.