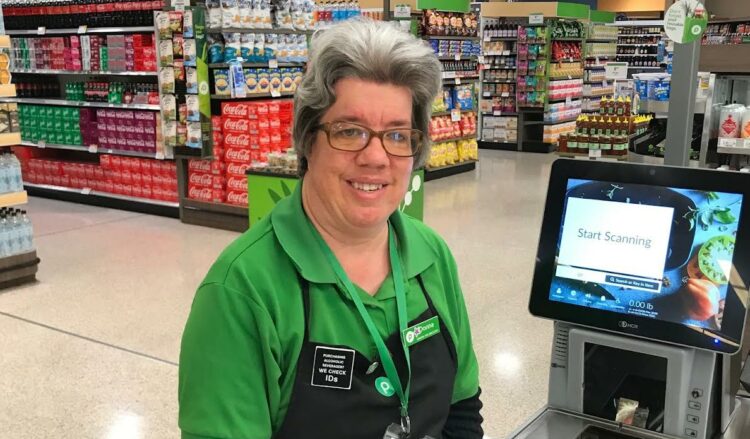 Donna Frye, an employee of Publix Grocery, is an active member of the Kiwanis Aktion Club. Photo: Lake Norman Chamber
April 18. The Lake Norman Chamber will hold a "Lunch n' Learn" on hiring special need adults Tuesday, April 19 from noon to 1:15 pm at the chamber.
The panel discussion features several business owners/managers who employ special need adults as well as a local agency and parent of a special needs adult who is currently employed in the area.
Those who cannot attend in person, can view it live via a virtual ZOOM link. You must RSVP.
Info: Call the chamber at 704-892-1922 or email [email protected]
The Lake Norman Kiwanis Aktion Club, comprised of special need adults, meets the fourth Friday of the month from 7 pm to 8 pm.