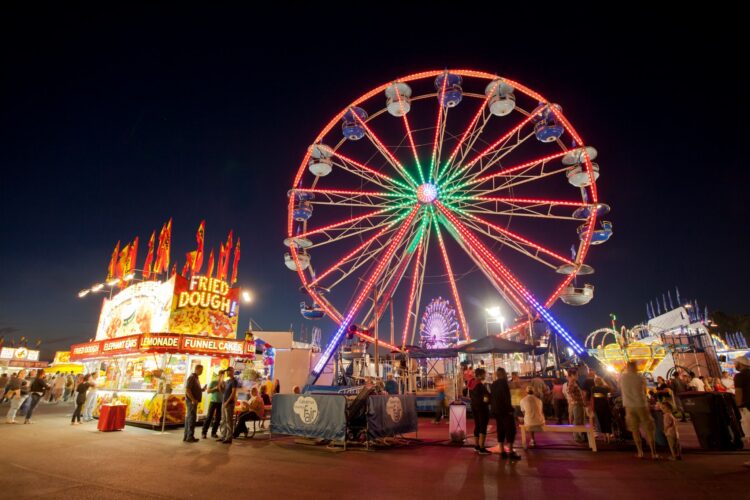 Sept. 2. For only the second time in 68 years, the Cabarrus County Fair, scheduled for Sept. 10-18, has been cancelled. County officials blame low vaccination rates and community spread of COVID-19.
The decision was made in concert with public health and emergency management officials.
Up to 80,000 people attend the fair over a nine-day span.
Too many risks
"It's extremely disappointing to know another year will go by without the fair, especially since there was a pathway to normalcy through vaccination," said Board of Commissioners Chair Steve Morris. "I hope the community understands the risk of holding a fair under these conditions."
Low vaccination rate
Cabarrus County Health Alliance (CHA), Cabarrus County's public health authority, distributes information on local vaccination rates. On Tuesday, the data showed 50.6 percent of the eligible Cabarrus County population is fully vaccinated against COVID-19.
The Cabarrus County Fair is the largest annual event held at the County's Arena and Events Center.
Massive undertaking
The Fair requires more than a year of planning by staff, volunteers and partners. It takes up the entirety of the Arena's 25 acres of grounds and 170,000 square feet of exhibit space. It includes more than 2,000 livestock entries, 175 exhibit booths, 50 food vendors, 40 rides, 35 games and a couple dozen novelty vendors and entertainers.