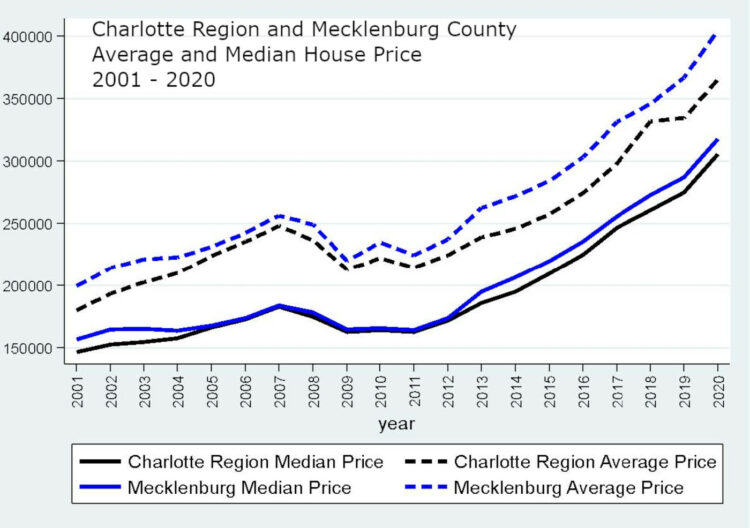 Feb. 21. From 2010 to 2020, there was a 92 percent increase—from $166,600 to $318,000—in the median single-family home sales price in Mecklenburg County, making it harder for lower income and first-time homebuyers to purchase in the market as well as employers to recruit into the market.
This comes from the Mecklenburg County Pulse Report 2022.
The rate of increase in home prices has not been equal across price points.
The prices of less expensive homes have been growing at a much faster rate than more expensive homes.
Acccording to a UNCC study, the 25th percentile of house prices increased at an annual rate of 8.37 percent from 2010 to 2020, while the 75th percentile increased at a 4.31 percent annual rate.
From the 2010 Census to the 2020 Census, there was a 21.3 percent increase in population, moving Mecklenburg County from 49th to 41st most populated county in the country.