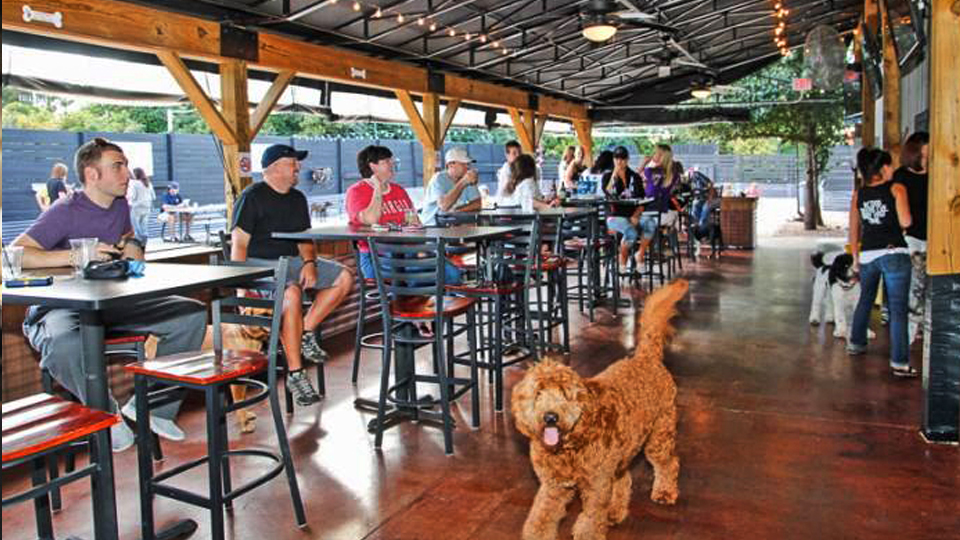 June 6. By Dave Yochum. A 12,699-square-foot property is going to the dogs, thanks to a Cornelius-based company. Lucky Dog Bark and Brew purchased an aging, single-user building in South Point Business Park for $1.5 million.
"There was very little interest in this property from traditional office users because of the size of the building. Companies that need 10,000 square feet or more usually prefer to lease vs. own because it gives them more flexibility to grow. The majority of the prospects looked to convert the building to flex space, or in the case of Lucky Dog, a complete repurpose," said A. Scott Hensley, a broker with Piedmont Properties/CORFAC International.
Originally a build-to-suit for Penta Engineering in 1997, Lucky Dog's new building sits on 3.5 acres off Carowinds Boulevard. The employee-owned firm occupied the property until 2018 when they relocated to accommodate growth.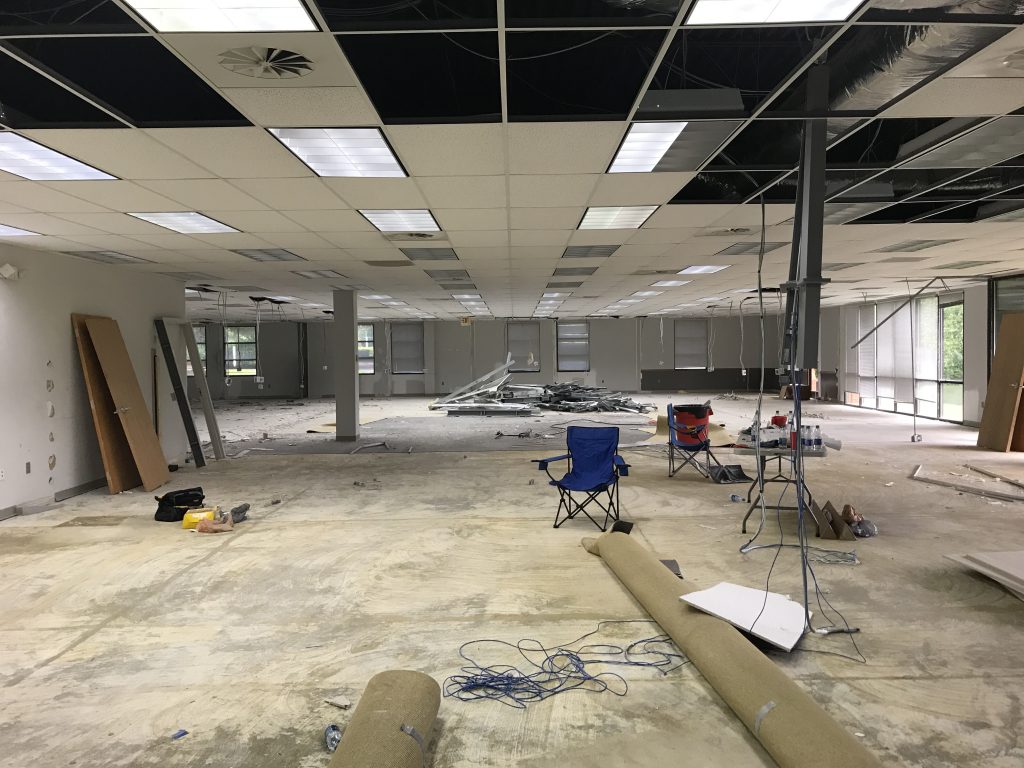 Lucky Dog will occupy their new digs—their third location—this fall. Kelly and Randy Waugh opened the popular bark and brew business in 14,000 square feet in Cornelius and then established a second location in the FreeMoreWest area of Charlotte in 2016.
The business provides daycare and boarding services seven days a week with drop-off as early as 6 am during the week and 7 am on weekends. The goal is to bring the community of dog owners together in a safe, fun environment where dogs can play and owners can enjoy a cold drink with friends.
Hensley and Lester E. Osborn of Piedmont/CORFAC International represented the seller and Peter Stipicevic of Tripp Commercial LLC represented the buyer.
Hensley said at first it was hard to determine the "highest and best use" for the Penta property, but they took a bulldog approach to both the property and the Waugh's needs.
"We were very apprehensive when approached by Peter and Lucky dog, but after learning more about their concept, we quickly realized they would be an amenity to South Point Business Park and neighboring businesses and their employees," Hensley said. "Lester and I are pretty good at answering that question, however we were completely wrong on this property."