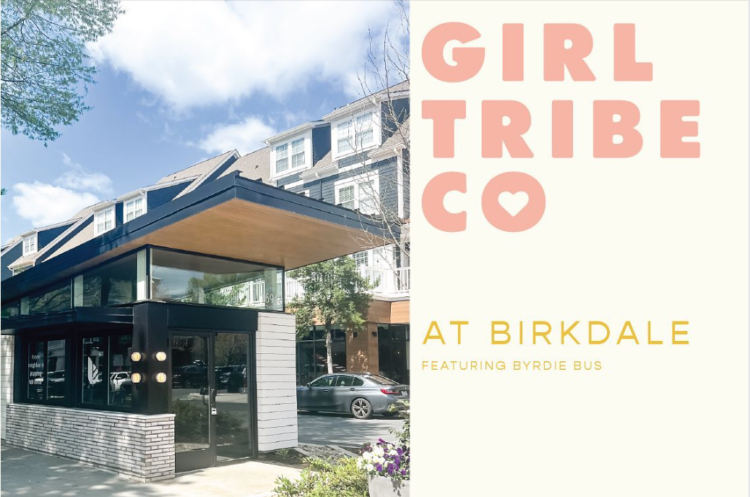 May 30.  Girl Tribe Co. – the boutique and graphic tee company based in Charlotte – opened its new location in Birkdale Village over the Memorial Day weekend.
Co-founders and friends Carrie Barker and Sarah Baucom launched Girl Tribe in 2014 and it has grown to multiple locations.
They operated Girl Supply in Birkdale Village to test the waters and found Lake Norman welcoming.
Girl Tribe is open in one of the kiosks on Birkdale Commons Parkway, near the movie theater. They are open daily: 11 am – 7 pm Monday-Thursday; 11 a m-8 pm Friday and Saturday; and noon to 6 pm Sunday.