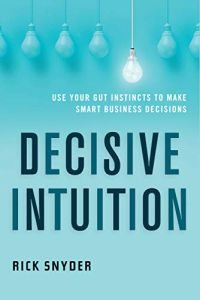 Decisive Intuition
Invisible Edge CEO Rick Snyder brings a no-nonsense approach to learning to trust yourself and your intuition. He explains how three types of intuition — "directional, social" and "informational" – combine to help you make better decisions. He offers exercises and examples to teach you how to access your inner wisdom. Step away from being busy to learn to use your "innate intuition" to gain greater insight and jump-start innovation in your firm. Creating mental space may seem counterintuitive amid projects and deadlines, but it could open a new area of creativity and enable you to respond instead of react.
Rick Snyder. Decisive Intuition: Use Your Gut Instincts to Make Smart Business Decisions. Career Press, 2019. 256 pages. ISBN-13: 9781632651471.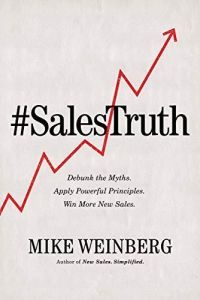 Sales Truth
So-called sales gurus claim that the rules of sales have changed and that salespeople no longer need to cold call. Instead, they tell reps to use social media to "tweet, connect and comment, instead of prospecting" and to do marketing, not selling. Sales expert Mike Weinberg advises salespeople to skip these trendy new techniques, stick to the basics and master the sales fundamentals. He provides a step-by-step plan for how salespeople can line up more potential customers and close more sales.
Mike Weinberg. #SalesTruth: Debunk the Myths. Apply Powerful Principles. Win More New Sales.. HarperCollins Leadership, 2019. 240 pages. ISBN-13: 9781595557223.