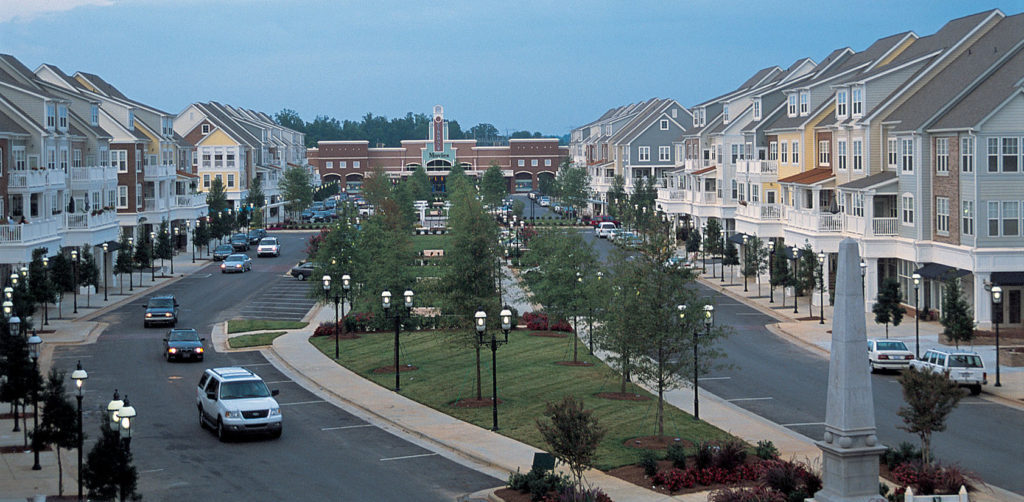 Oct. 19. By Dave Yochum. Birkdale Village will be sold to North American Properties for an undisclosed amount, according to sources. The 66-year-old North American has developed more than $7 billion in properties, including 22 million square feet of commercial space and 19,000 residential units in 15 states.
The mixed-use project in Huntersville is apparently in store for a makeover inspired by North American's highly successful Avalon development in Alpharetta, Ga.
Neither officials at North American nor Birkdale Village, which is owned by Nuveen/DDRTC Birkdale Village LLC, responded for comment.
However, the deal is expected to close soon. Sources said plans include new signage, cosmetic refreshing and more events.
Value over $120 million
The various real estate parcels that comprise Birkdale Village are valued in excess of $120 million, according to Mecklenburg County tax records. There are several retail spaces available for lease; office space is fully leased.
North American, which is headquartered in Cincinnati, has recently launched 36 projects totaling $2.2 billion in capitalization.
Avalon is a trendsetter in mall development
In metro Atlanta, North American Properties developed Avalon, an 86-acre mixed-use project with more than 500,000 square feet of retail, a multi-screen theater, conference center and a full-service hotel, Class A office and residences, including luxury rental homes.
The project infuses resort-level hospitality throughout a walkable, connected community with shopping, dining, entertainment, living and working.
Birkdale Village has a similar dynamic on a smaller scale.