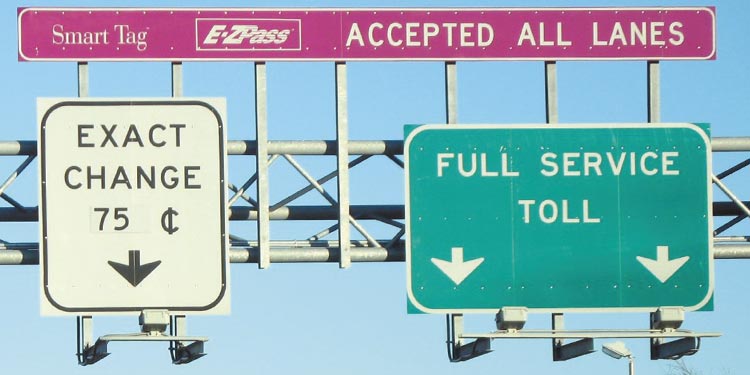 By Dave Vieser. In the wake of Gov. Pat McCrory suggesting that the state float bonds for transportation projects, State Sen. Jeff Tarte (R-District 14) has introduced legislation that would require approval from a majority of voters before any future project financed with tolls, user fees or any other direct charge to motorists could proceed.
No such provision currently exists, a sore spot with people who take exception to the I-77 toll lane agreement with Cintra U.S.
Senate Transportation Funding Bill S639 calls for referendums before new toll roads are proposed—too late to stop tolling between Charlotte and Lake Norman. Tarte's bill has gone largely unnoticed among changes he and others have proposed for the state gasoline and motor fuel tax.
"I was moved to introduce this legislation after announcement of the Governor's transportation plan to borrow money to pay for low-priority projects" Tarte said. He's tapped into some of the anger among residents about the manner in which the I-77 toll lane project was presented as a fait accompli. He says his bill, or at least parts of it, stand a chance.
"Components of my bill are supported by a number of House members and I believe they have a reasonable chance to be the framework for a long-term transportation funding solution."
The bill was introduced in March and is currently in committee. The governor's transportation plan calls for I40 to be widened between Davie and Forsyth counties with new bond monies. Of course, state officials have said in the past that bonds were not a possibility, based on the sate's capacity to borrow money. Nevertheless, the governor's new transportation plan calls for borrowing nearly $3 billion.
Meanwhile, the closing date for financing the Cintra deal has again been delayed, raising suspicion among some that the financial underpinning for the project may be coming undone. DOT officials would not directly comment on the delay due to pending litigation.  However, Kurt Nass, chairman of the group Widen I-77, which has sued to block the project, has his own suspicions. "Despite two extensions of the deadline at taxpayer expense, Widen I-77 has learned that the Transportation Infrastructure Finance and Innovation Act (TIFIA) Credit Council has just approved Cintra's application," Nass said. "This project will go bankrupt, not a matter of if, but when." Nass says their next recourse is more litigation. "We're prepared to fight all the way to the NC Supreme Court."
State legislators suggest that a legal challenge is a long shot.
Under the most recent version of the I-77 toll lane financing deal, I-77 Mobility Partners, an independent company of Cintra U.S. will design, build, operate and maintain the toll lanes, plans to  invest approximately $250 million in private equity, an increase of approximately $16 million from the initial proposal.  It is anticipated that the DOT will increase its investment by approximately $6 million, for an approximate total cash investment of $94 million.
There's plenty riding on the 77 plan, thanks in part to the bonus allocation process set up by the state legislature. Mecklenburg and Iredell counties are scheduled to get more than $144 million if the toll lanes are built, money that would be used for some very important projects. If the toll lane project funding falls apart, the bonus application goes away.
The overall demand for transportation funds in the state is overwhelming. Metropolitan and rural planning organizations along with the DOT have identified more than 3,100 projects, mostly roads, totaling $70 billion over the next 10 years. Based on current revenue projections, only about $15 billion in funding has been identified to pay for those needs during that same time period.
Immediate short-term state transportation needs did get a recent boost when McCrory signed into law Senate Bill 20 that stabilizes fluctuations in funds by avoiding a potential $690 million hit tied into changes with the state gas tax. This bill had bipartisan support and was considered the first JOBS agenda bill for 2015.
The connection between transportation funding and jobs is quite obvious: According to a study by the North Carolina Chamber Foundation, every $1 billion in transportation investment creates more than 14,000 jobs and more than $10 billion in additional wages.