Oct. 14. Benestar Brands, a snack food manufacturer, will invest $24 million to establish a new production facility in Kings Mountain. It means 129 jobs new jobs for Cleveland County.
Benestar is the parent company of Evans Food Group. The rapidly growing snack food manufacturer is aiming for better access to the nation's east coast market.
Benestar said it is the world's leading producer of pork rinds. It also produces batch-cooked tortilla chips and salsa.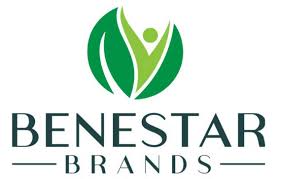 Carl E. Lee, Jr., CEO of Benestar Brands, said the company is expanding its portfolio of innovative savory snacks, including new categories that will be produced at the Kings Mountain plant.
The North Carolina Department of Commerce led the state's efforts to support Benestar Brands' decision to expand its operations to North Carolina. The company's 129 new jobs will include managerial, operational, maintenance, warehouse and office staff. The average annual salary for all new positions is $43,021, creating a payroll impact of more than $5.5 million per year. Cleveland County's overall average annual wage is $40,019.
Benestar's expansion will be facilitated, in part, by a Job Development Investment Grant (JDIG) approved by the state's Economic Investment Committee.

Over the course of the 12-year term of the grant, the project is estimated to grow the state's GDP by more than $431 million. Using a formula that takes into account the new tax revenues generated by the 129 new jobs, the JDIG agreement authorized the potential reimbursement to the company of up to $1.21 million over 12 years.