May 7. Atrium Health has hired a first-ever "chief experience officer" who will serve as the leader and driver for the overall experience strategy.
Vishal Bhalla, in addition to being head of human resources for Atrium Health Navicent, will be responsible for patient, provider, teammate and volunteer experience across the Atrium Health operation. It means delivering "nationally leading experiences across the continuum of care, leveraging system science, process design and technology."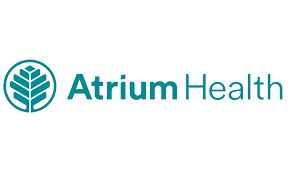 They're called CXO's. One of the primary goals of a CXO is to continually provide a positive customer experience (CX). Chief experience officers, who are members of top leadership, communicate the value proposition across the organization.
A thought leader
Jim Dunn, executive vice president and chief people and culture officer for Atrium, said Bhalla is a national thought leader with a history of servant leadership, diversity and inclusion.
"He brings a data-driven, continuous improvement mind-set with a track record of delivering results," Dunn said.
As the head of human resources for Atrium Health Navicent, Bhalla will position Atrium Health Navicent as a workplace of-choice, through commitment to organizational excellence in learning, growth and research.
Background
Bhalla previously served as vice president and chief experience officer for Parkland Health & Hospital System in Texas and has also held leadership roles in the hospitality industry, domestically and internationally. In addition, he serves on the patient experience board of The Beryl Institute, on the advisory board of HR Exchange Network and editorial board of the Patient Experience Journal.
Bhalla holds a master's degree in business administration from Massachusetts Institute of Technology (MIT), as well as a healthcare certificate from the joint Harvard-MIT Healthcare Innovation Initiative.