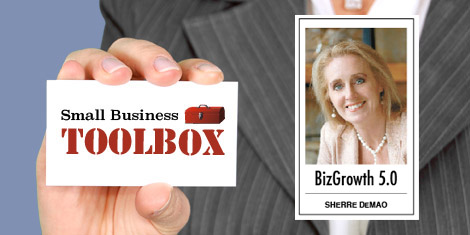 What does it take to excel in business today? A key area in which a business can excel against competitors, regardless of industry, is through customer service. Making it a focus to serve customers better than anyone else is becoming more and more of a priority for savvy businesses that understand what a dismal job their industry is doing as a whole. Truly exceptional businesses take this mindset to an even higher level, by focusing on not just serving their customers, but engaging them at every level.
How can you shift from a focus on customer service to customer engagement?
Rewarding Loyalty: There's a reason that Rewards programs are becoming more and more popular for businesses. Because they work and are focused on keeping customers happy and engaged with the business. If your business is still putting all its energy into incentives to get prospects to try your products or services, then you are missing the real opportunity that exists by letting your customers know that their business and loyalty matters.
Communicating Purposefully: A big blunder that many businesses make is not keeping in touch with customers in relevant, meaningful, impactful ways. More often than not, businesses do a dismal job of keeping customers informed at all. Additionally, those businesses that do communicate are not doing it with consistency or frequency to create a sense of expectation and anticipation. A communication strategy that combines status touch points, service touch points, insight touch points, appreciation touch points along with promotional touch points tells your customers that they are top of mind all the time.
Proactively Anticipating: Are you an order taker or an order maker? Are you continually gaining insight and understanding about your customers' problems, pains and challenges in order to proactively offer solutions on a regular basis? Do you have any tracking or trending analysis in place to help you anticipate future needs, on an individual customer basis as well as by segments and sales cycles? Part of making it easier to do business with you is when you are able to think one step ahead of customers' needs. It's easier than you think when you have good data and systems to back it up combined with a customer-centric mentality throughout your company.
Connecting Customers: How are you connecting customers with one another and in other ways beyond what you offer? High growth businesses are four times more likely to make connecting customers a part of their ongoing engagement strategy. From learning forums to social gatherings to a resource network or solutions portal, these businesses continually raise the bar on ways to strengthen their customers reliance and confidence in doing business exclusively with them.
Creating a WOW Experience: Are your customers excited to be doing business with you? Is your passion for what you are doing contagious because you are inspired by why you are doing it to the point that customers cannot imagine doing business with anyone else? Are they so enamored with doing business with you that they cannot wait to share their experience with others? Your ability to make doing business with you a one-of-a-kind, preferred experience will not only gain customers' share of wallet, but their long-term share of heart.
The reality is once a prospect becomes a customer, that's when the real opportunity begins. Businesses that embrace service and solutions realize competitive advantage. Businesses that embrace true customer engagement and experience begin to appear as though they really don't have any competition at all.
---
Sherré DeMao is an author and founder of SLD Unlimited Biz Growth Inc., a full-service operational strategy firm based in Denver. Her column seeks to help business owners build and grow sustainable enterprises with economic value and preference in the marketplace. DeMao can be reached at 704.483.2941 or [email protected].