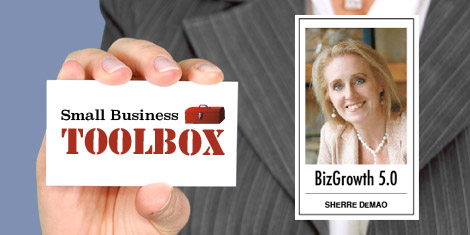 In last month's column, I shared some common missteps businesses make that may be the reason behind poor cash flow, in spite of having plentiful sales. The real question is, what can be done when you still have employees and vendors to pay, orders to fill, and your sanity to maintain? Many business owners become further frustrated by a polite, but disappointing, "No" from their bank when seeking a loan. Even though it may feel as though you have nowhere to turn, you do have options.
When a line of credit or traditional term bank loan is not possible, consider the pros and cons of these lesser known options.
Asset-Based Line of Credit: If you are suffering from working capital deficiencies and have a healthy accounts receivable balance along with inventory, an asset-based line of credit could be an ideal solution. Using 80-85% of your accounts receivable value in combination with the lesser of 60% book value or 80-85% orderly liquidation value of your inventory to calculate your borrowing base, a line of credit is established for you to access as necessary. Like any other line of credit, there is no set amortization and you use it when you need it. Typically this is set up as a 3-year LOC with a LIBO-based rate of anywhere from 2% up to 6%. Another value-added is as your inventory and/or receivables grow, the base borrowing amount will also grow.
Receivables Factoring: Instead of waiting 30, 60 or even 90 days to receive payment from a customer, with receivables factoring, you are selling your outstanding invoices and receiving cash immediately. You can pick and choose which receivables are factored and use it when you need it.  Also it won't show as debt on your balance sheet and typically they are non-recourse, meaning the factoring company bears the risk of collecting the payment from the customer.  Factoring qualifiers can be a small as $25,000; however many factoring companies are looking for deals that are $500,000 or greater.
Purchase Order Financing: Earning a large purchase order can be exciting and daunting if you are stuck with the challenge of needing cash flow to fulfill the order. Purchase order financing is short-term financing that allows companies to purchase or manufacture goods that have been presold to their credit-worthy customers. Dependent on the financing institution, the purchase order overall value can be from $25,000, however, most financing institutions are looking for an average value of $500,000 and up.
Merchant Cash Advances: If you have a high use of credit cards as a way customers pay, a merchant cash advance may be an option. Based on credit card receipts over a period of 4 – 6 months, you are advanced a specified amount against future projected receipts. Typically, no collateral is required and less than stellar credit doesn't hurt your chances of using this as an option. However, be prepared to pay a steep interest rate along with the requirement to have daily ACH withdrawals from your bank account over a 6-12 month period of time to pay it back.
Contract/Project Financing:  Contract financing provides working capital to fund the day-to-day operations until payments on a contract kick in.  It aids a business that needs an advance on their contracted work before a service is completed. Typically, the contract is for a cheaper or unique technology, needs to be a minimum of two years, $1 million or more in value, and is secured by your business' equipment or facility as collateral. Your contract also needs to be with a well-known, established credit-worthy entity of a Triple B grade rating or above.
Knowing all your available options for managing your cash flow when you are feeling the crunch will enable you to stay focused on growing your business and overseeing business activity to ensure more billing and sales happen.
A special thank you to Al Regdos, CPA, and Principal at Alpine Capital and Alpine Advisory Services for inspiring this column and providing insights to these options.
---
Sherré DeMao is the author of nationally acclaimed books and is founder of SLD Unlimited Biz Growth Inc., a full-service operational strategy firm based in Denver, NC. Her column seeks to help business owners build and grow sustainable enterprises with economic value and preference in the marketplace.  DeMao can be reached at 704.483.2941 or [email protected].