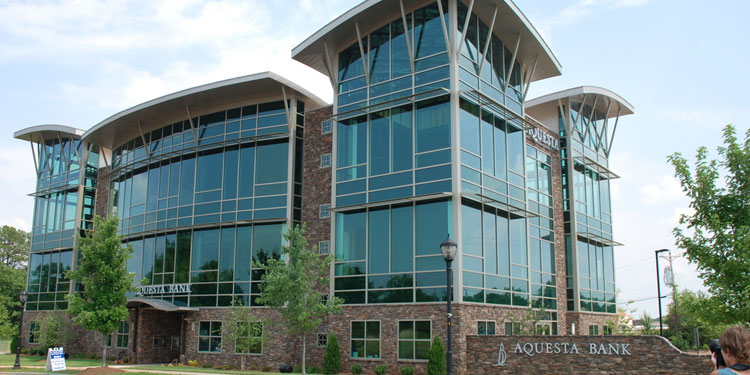 April 22. Aquesta Financial Holdings, parent of Aquesta Bank, said first-quarter net rose 52 percent from $702,000 last year to $1.068 million during the three months ended March 31.
Core deposits rose 30.9 percent during the same period.
"We are off to an excellent start to 2019," said CEO Jim Engel.
Key highlights include loan growth of $10.2 million in the first quarter, as well as core deposit growth of 30.9 percent to $20.9 million in the first quarter 2019.
During the first quarter, Aquesta also completed private placement of $15.2 million in equity capital "for continued organic growth and strategic opportunities in the Carolinas."
Aquesta's total assets were $475.3 million as of March 31, compared to $460.1 million at the end of last year.
Total loans were $379.3 million at March 31, vs. $369.0 million at year-end 2018.
Nonperforming assets were at $1.2 million as of March 31, level with year-end.
There is no foreclosed real estate on the books.
Net interest income was $3.9 million as of March 31, compared to $3.4 million during the same quarter last year.
Non interest income was $776,000 for the first quarter, compared to $1.4 million for the same three month period last year. Part of the decrease in non Interest Income is due to the sale of Aquesta Insurance subsidiary in June 2018.
Personnel expense was at $1.9 million as of March 31 of this year compared to $2.5 million during the same year-ago period.