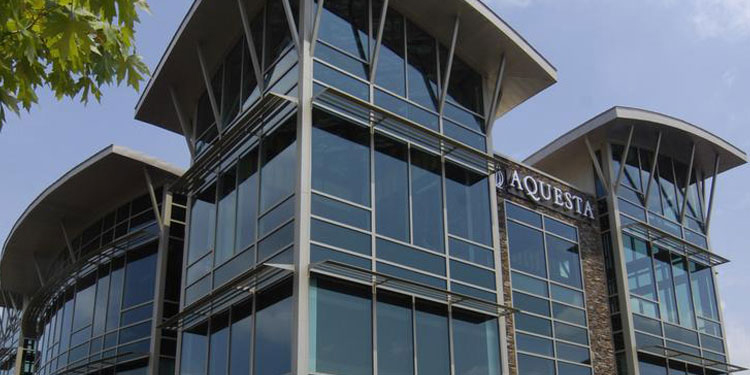 Dec. 16. Cornelius-based Aquesta Bank has been recognized by the Charlotte Observer as a Top Workplace based on employee feedback gathered through a third-party survey administered by employee engagement technology partner Energage.
The survey measured 15 drivers of "engaged cultures," including alignment, execution and connection. The highest scoring area for Aquesta Bank was appreciation.
Energage has Top Workplaces programs in 54 major markets, reaching more than 2 million employees at more than 7,000 organizations, annually.
"In times of great change, it is more important than ever to maintain a connection among employees," said Eric Rubino, Energage CEO. "When you give your employees a voice, you come together to navigate challenges and shape your path forward based on real-time insights into what works best for your organization," he said.
Differentiation is a goal
Jim Engel, Aquesta CEO, said the financial services company believes employees are the key to differentiating Aquesta from its competitors.
"Only by having actively engaged, energized, and motivated team members can Aquesta Bank help our customers be financially successful and provide returns to shareholders as well as benefits to team members," Engel said.
Aquesta Bank is the largest community bank headquartered in Mecklenburg County.
Energage helps organizations turn employee feedback into business intelligence and credible employer recognition through Top Workplaces. Built on 14 years of culture research and the results from 22 million employees surveyed across more than 66,000 organizations, Energage helps deliver accurate competitive benchmark s.