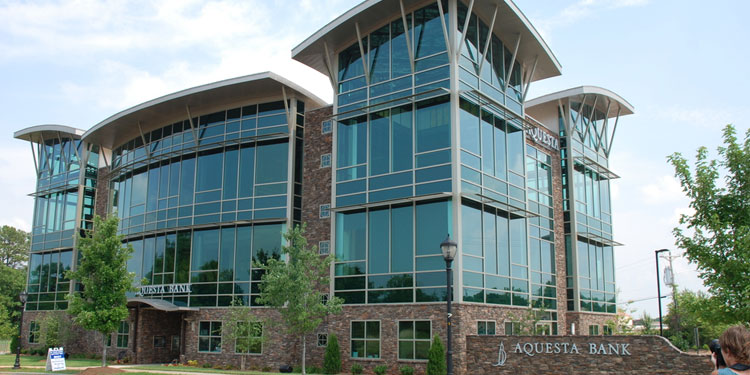 July 2. NFP,​ one of the nation's​ largest​ insurance broker​s​​, has acquired Aquesta Insurance Services. It is estimated the sale will result in an after tax gain to Aquesta's parent company, Cornelius-based Aquesta Financial Holdings, of approximately $1.7 million or 43.1 cents per share.
NFP will continue to operate from the current Aquesta Insurance locations, with current employees remaining at the rebranded NFP company. NFP will remain in Aquesta's headquarters on Jetton Road for at least a year, but most likely fewer than five years. Aquesta's own growth as a banking company will impact NFP's ability to stay on site.
The all-cash deal comes from one of the biggest players in the insurance brokerage and consulting industry. NFP, with more than 4,000 employees, is the fourth-largest U.S.-based privately owned broker, and the fifth largest benefits broker by global revenue.
The insurance agency it acquired is the old OTC-The Lake Insurance Agency that was based in Shops on the Green a decade ago. When Aquesta Bank bought Lake Insurance more than 8 years ago it grew under the leadership of Denis Bilodeau, now a Cornelius Town Commissioner, and more recently Ken McGee.
Aquesta Bank CEO Jim Engel explained the sale: "It recently became clear that a sale of Aquesta Insurance would help Aquesta Bank continue its own excellent growth by providing significant capital enhancement."
The cash proceeds from the sale will be used for general corporate purposes, including but not limited to reduction of outstanding AQFH lines of credit and supplementing the capital levels of Aquesta Bank to facilitate continued growth of the Bank. The results of the sale will be reflected in second quarter financial results.