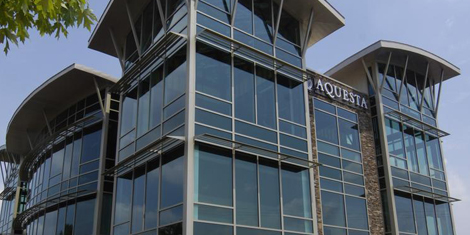 March 31. Aquesta Bank has purchased a branch location of troubled CertusBank in the Southpark area of Charlotte.  The branch, in the Sharon Station Office Park across from the main entrance of SouthPark Mall, will be a "flagship branch," according to CEO Jim Engel.
"For our current customers, we believe this location will greatly enhance the ease of banking with their favorite bank when shopping or working in the SouthPark area," Engel said.
CertusBank is exiting the North Carolina banking market after not meeting capital ratios ordered by federal regulators. Officials at the Greenville, SC-based financial institution are apparently realigning the bank with a more traditional approach to community banking as opposed to a more national approach.
CertusBank was assisted in the transaction by Sandler O'Neill + Partners, an investment banking firm that specializes in financial services companies.
Aquesta Bank is in a growth mode, with two new branches opening in 2014. In 2014 the company $1.71 million (67 cents per share) vs. $1.47 million (57 cents per share) in 2013.
The bank also increased its cash dividend by 10 percent to 11 cents per share.
Engel said results "were somewhat lower than trend" due to the costs of opening two new branches along with a significant upgrade in our internet capacity.
Aquesta initially expanded into Charlotte with the hiring of Ellen Stahlsmith two years ago as its first experienced commercial lender living in and solely focused on the Charlotte Market. She will have an office in the new SouthPark location.
 CertusBank lost $19.9 million in 2012 and $64.3 million in 2013, according to federal filings, amidst reports of lavish spending by its founders.