Nov. 29. The Allen Tate FUNday raised more than $145,000 during four fall events, after a two-year COVID hiatus.
This fall's events included a Western-themed gathering, "Boots and Buckles," at Legacy Stables and Events in Winston-Salem; a casual outdoor event, "Food Trucks and Field Day," at The Mint Museum Randolph; a retro-themed social, "Dance Through the Decades," at the Junior Woman's Club in Raleigh; and a costume party, "FUNday Fall Festival," at the Saskatoon Lodge in Greenville, SC.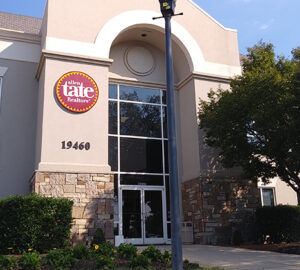 More than 850 Allen Tate Realtors, employees, vendors and guests attended.
Allen Tate residential leaders were regional chairs:
—Triad and High Country: Dawn Allred, chair, and Beverly Foster, vice chair
—Charlotte: Matt Hermansen, Sandi Salisbury, Alison Smith and Angela Standish, chairs
—Triangle: Teri Fountain, chair
—Upstate: Kelly Smith, chair and Jordan Bowles, co-chair