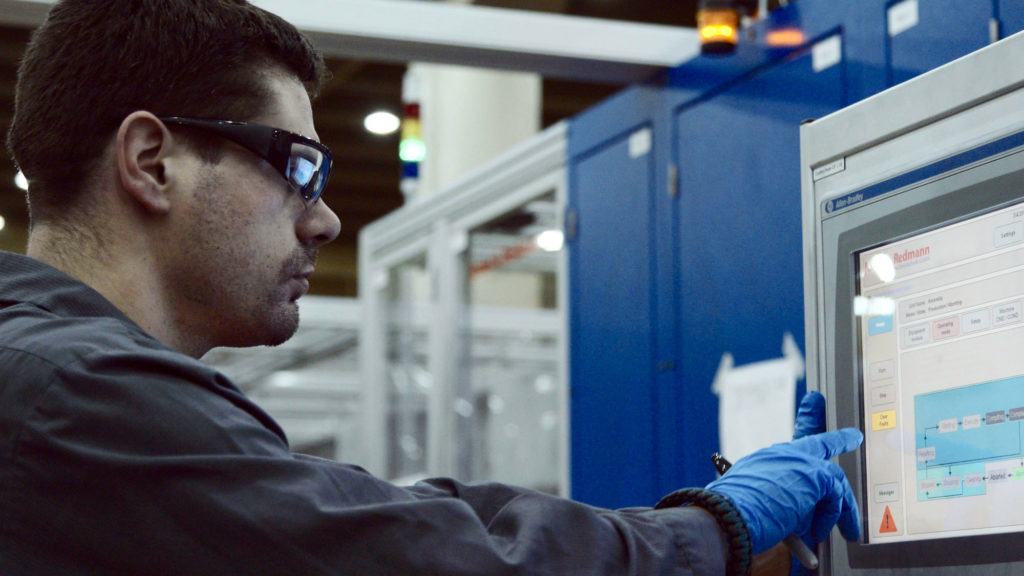 Feb. 28. Alevo will spend $251 million on new production lines and equipment at its battery manufacturing facility in Concord, creating 200 jobs. Salaries will average $56,327. Cabarrus County's overall average wage is currently $37,808 per year.
The Cabarrus County Board of Commissioners and Concord City Council approved two 5-year, performance-based tax incentives totaling $4,291,596 for the City of Concord and $6,258,577 for Cabarrus County. The project also includes a Job Development Investment Grant (JDIG) for $2.6 million that was approved by the state's Economic Investment Committee.
The Concord location is Alevo's first US manufacturing site where the rechargeable GridBank™ Lithium-Ion battery storage system is made. The company, which currently has 215 full-time employees in Concord, will hire manufacturing, engineering, maintenance, logistics, supply chain and other employees.
"We knew early on that the Concord location would be the ideal fit for Alevo and this expansion of our production operation allows us to continue to strengthen our ties and investment in the local Cabarrus County community," said Chris Christiansen, president of Alevo USA Inc.
"We are grateful to have a cutting-edge energy technology company within our community and have fully supported Alevo in its manufacturing expansion plans," said Robert Carney, executive director of Cabarrus Economic Development.
The eco-devo partners in the deal were N.C. Commerce and the Economic Development Partnership of North Carolina, Cabarrus County, City of Concord, Cabarrus Economic Development Corporation, Rowan-Cabarrus Community College and the North Carolina General Assembly.
Under the terms of the JDIG, Alevo is eligible to receive up to $2,638,000 in total reimbursements. Payments will occur in annual installments over 12 years pending verification by N.C. Commerce and N.C. Revenue that the company has met incremental job creation and investment targets. JDIGs reimburse new and expanding companies a portion of the newly created tax-base with the goal of increasing the overall revenue benefit to the state of North Carolina.
By law, JDIG projects must result in a net revenue inflow to the state treasury over the life of the award. For projects in Cabarrus and other Tier 3 counties, 25 percent of the eligible grant is directed to the state's Industrial Development Fund – Utility Account to help finance economic infrastructure in rural counties. Alevo's expansion could provide as much as $879,000 in new funds for the Utility Account.