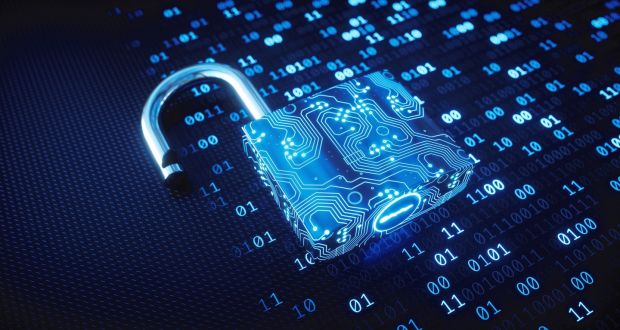 Cabarrus County officials last week released details of a "social engineering" scam that diverted a $2.5 million from their payment systems to an unknown fraudster. The County intended to send the money to a general contractor from Virginia.
The case highlights the need for cybersecurity measures—and experts. Indeed, cybersecurity is one of the fastest-growing employment segments in info-technology. Social engineering—the use of deception to manipulate individuals into divulging confidential information for fraudulent purposes—is just a part of cyber-crime.
"Cybersecurity is the hot new buzzword," said Rowan-Cabarrus Information Technology Program Chair Zack Hubbard.
A "Sustainable Cybersecurity Workforce Summit" in Winston-Salem addressed employment statistics and projections, industry trends and education.
With the United States losing an estimated $100 billion each year as a result of cybercrime involving everything from sensitive government data to bank accounts and personal information, the demand for trained cybersecurity experts continues to increase – as does the average salary. Currently, the national average for cybersecurity employees is $96,600.
There are hundreds of thousands of job openings across the nation.
According to cyberseek.org, an organization that specializes in mapping projections for cybersecurity jobs, there are nearly 6,000 jobs currently open in the Charlotte-Gastonia-Concord region alone. Those range from small- to medium-sized businesses needing a staff networking/cybersecurity professional to larger corporate enterprise positions where employees work on teams to ensure network security.
Major financial employers in the Charlotte region are looking for employees to optimize their information protection efforts.
President Donald Trump has signed an Executive Order implementing programs that aim to grow and strengthen the nation's cybersecurity workforce to meet the challenges of the 21st century.
Trump's order aims to close cybersecurity skills gaps for defense and critical infrastructure, as well as encouraging widespread adoption of a common lexicon and taxonomy framework created by the National Initiative for Cybersecurity Education. It also includes the establishment of a President's Cup Cybersecurity Competition to promote the work of cybersecurity practitioners within the government and Presidential Cybersecurity Education Awards to recognize excellent elementary and secondary educators teaching cybersecurity content.
In the matter of the Cabarrus County breach, there was a request to change a vendor's banking information by the unknown conspriators. They provided County staff with new banking information, seemingly valid documentation and signed approvals. The conspirators then waited for the County to transfer the next vendor payment.
After the funds were unknowingly deposited into the scammers' account, they were diverted through multiple different accounts.
In recent years, the FBI has seen a steep increase in the amount and sophistication of socially engineered business email account compromise scams. The FBI's 2018 Internet Crime Report indicates the agency received 20,373 BEC/Email Account Compromise complaints with adjusted losses of over $1.2 billion last year.
Cabarrus County hired an accounts payable consultant to redesign its vendor processes and review vendor files as well as  maintenance authentication techniques, internal controls and best practices to reduce the potential for fraud.
Cyber-crime is a growth industry.
"With the current outlook, our graduates more than likely will continue to have multiple job offers to choose from when they complete the program," Hubbard said. "There is absolutely that much need from employers."