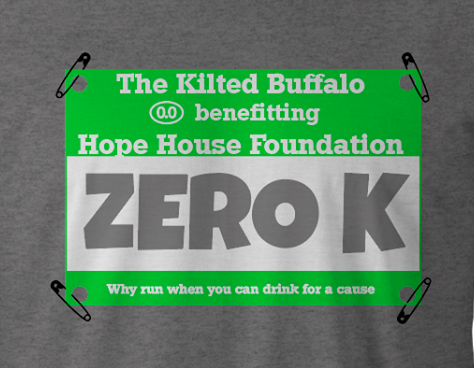 Feb. 21 – If you don't like running but do like beer and philanthropy, the Kilted Buffalo in Birkdale Village has a weekend event just for you.
On Saturday, Feb. 24, the Kilted Buffalo will hold its "Zero K" race benefiting The Hope House Foundation.
The Hope House, located in Huntersville, provides transitional housing and supportive services to women and children who are experiencing homelessness.
The "race" begins at 2:30 p.m. and will feature live music by Pilots & Pirates, beer samples by Eleven Lakes Brewing, free pizza by Jet's Pizza, a live auction, raffles and very little running.
The event's theme is red, white and blue or dress as your favorite Olympic athlete.
The event's entire $25 entry fee goes to the Hope House and includes a race t-shirt.
Register for the "race" at the Kilted Buffalo at Birkdale Village at 8625 Townley Road in Huntersville.