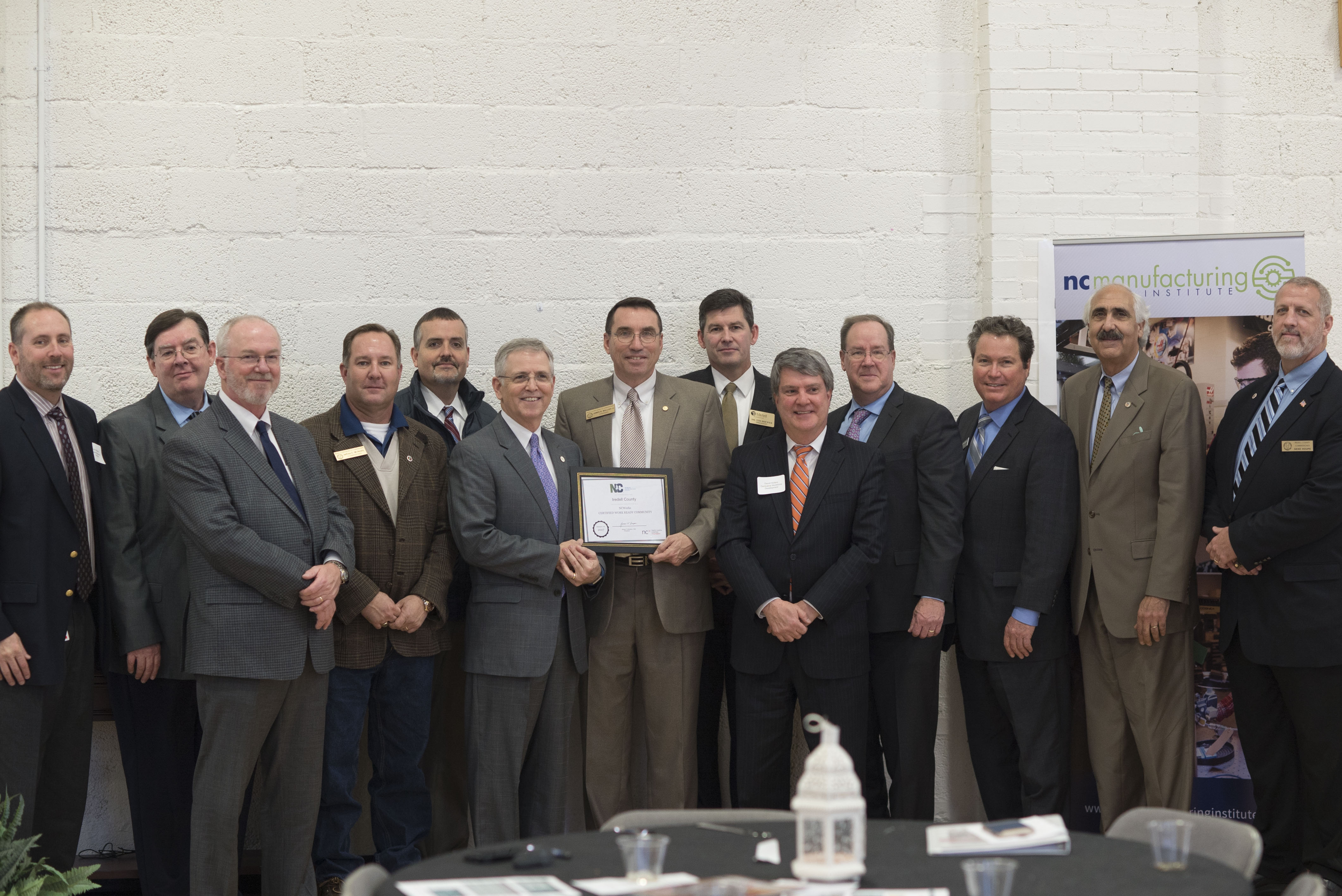 Jan. 29. Iredell County is now a North Carolina Works Certified Work Ready Community, a collaborative effort between workforce development partners at the local and state level. The program is aimed at leveraging data and analysis tools to continue economic growth. The North Carolina Chamber Foundation serves as the final certifying body to designate a Work Ready Community.
"There is great value in being certified. We now have the framework in place to demonstrate to business and industry that we have the skilled workforce it needs," says Russ Rogerson, executive director of the Mooresville/South Iredell Economic Development and Statesville Regional Development.
Lew Ebert of the North Carolina Chamber Foundation presented the certificate to James Mallory, chairman of the Iredell County Board of Commissioners.
To be a certified NC Works Certified Work Ready Community, a county must meet each of the following criteria:
· A letter of commitment to workforce excellence from county leaders
· Progress in the high school graduation rate toward the goal of 94 percent.
· Achieve the number of National Career Readiness Certificates indicated in the Common Criteria.
· Gain commitment from employers to recognize the NCRC
The National Career Readiness Certificate demonstrates foundational skills of job seekers in a community and serves as the basis for Common Criteria.
This initiative provides a framework to empower counties with the data, processes and tools that drive economic growth. The framework aligns education, workforce development and industry while matching individuals' skills to job requirements.
David Hollars, Executive Director for the Centralina Workforce Development Board, said the Centralina Workforce Development Board believes that having a skilled workforce is the "essential element in having strong and thriving communities in our region."
The county's efforts will provide excellent income potential to support Iredell families, Mallory says.