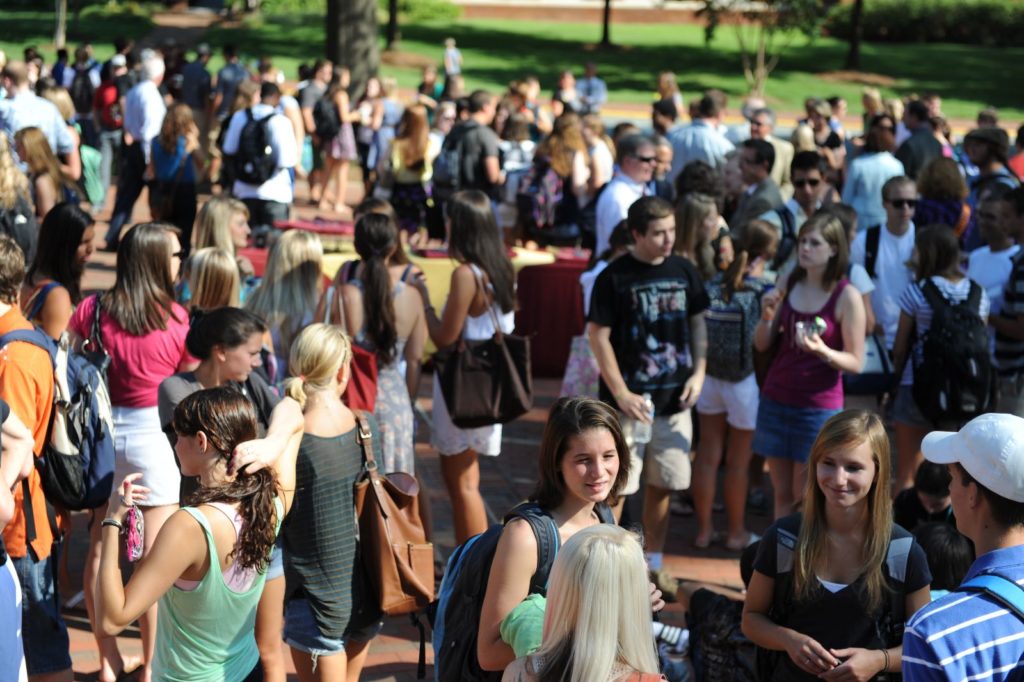 April 19. More than 150 scholarships—worth more than $4.5 million over five years—will help fund low-income students study biological sciences at UNC Charlotte, Rowan-Cabarrus Community College and Gaston College.
The National Science Foundation's Scholarships in Science, Technology, Engineering and Mathematics is expected to increase the number of students who complete both science degrees as well as jump start efforts to bridge the upward mobility gap in and around Charlotte.
Known as STEM Persistence and Retention via Curricula, Centralization, Cohorts, and Collaboration Project—SPARC4 for short—the program gets under way this fall and will continue for five years.
"The initiative will help all three partners implement and then study interventions to find out what works best to help these students, and others like them, succeed. We can then apply these proven interventions more broadly, with far-reaching impact at our institutions and elsewhere," said Dr. Joan Lorden, UNC Charlotte Provost and Vice Chancellor for Academic Affairs.
Each year, 10-12 students at each community college will be chosen for one-year renewable scholarships, faculty and peer mentoring, and targeted advising designed to promote successful transfer to the biology or pre-biology major at UNC Charlotte in the College of Liberal Arts & Sciences.
Students will be eligible for continued scholarships and academic support when they transfer to UNC Charlotte.
The scholarships are expected to improve upward mobility for disadvantaged students. While plenty of cities have challenges around setting the stage for upward mobility among minorities and the poor, nationwide out of 50 cities, Charlotte ranks dead last in the ability to rise from the bottom level of economic tiers to the top.
"This partnership will accomplish much more than helping these specific students," said Lorden.
"We expect to see additional students finishing their degrees and transferring to UNC Charlotte as a result of this grant," said Dr. Heather Woodson, Associate Vice President of Academic Affairs at Gaston College. "The impact on Gaston College and our partner institutions in this initiative will be very positive, and the effects on individual students in our community will be profound. The new partnership will allow community college transfer students to benefit from an enhanced student experience and significant financial support at both the community colleges and UNC Charlotte. We also will be able to more closely track student performance after transfer."
The partnership effort is expected to expand participation in STEM fields with a more diverse population.
At UNC Charlotte, students who transfer in from community colleges can find the transition difficult, and many drop out, particularly those who have not completed their associate degrees.
"Academic, financial and social support can increase the graduation rate for these students, and we believe our new partnership will allow us to use that support to intervene at critical moments for these scholars at all three institutions,"  said Dr. Elizabeth Stearns, SPARC4 Project Director and UNC Charlotte sociology professor.
The regional partnership is expected to contribute to the nationwide conversation around the issue of what helps – or hinders – community college students as they strive for careers in STEM fields, particularly in the life sciences.