Oct. 15. Pöppelmann Plastics USA , a supplier for Metrolina Greenhouses in Huntersville, will invest more than $19.2 million at its manufacturing campus in Catawba County.
The German company, a leading manufacturer of plastic components and parts with more than 2,500 employees worldwide, focuses on plastic pots and cultivation systems for the commercial horticulture industry.
The expansion in Claremont will increase Pöppelmann's manufacturing capacity and create 133 new jobs.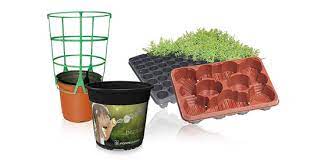 New positions
The company's new positions include machine operators, maintenance technicians, warehouse personnel, and administrative staff. Although wages will vary, the average annual salary for all new positions is $44,827, creating a potential payroll impact of $5 million annually for the region.
The overall average annual wage in Catawba County is $43,920.
Economic development incentive
Poppelmann will receive a $200,000 grant from the One North Carolina Fund.