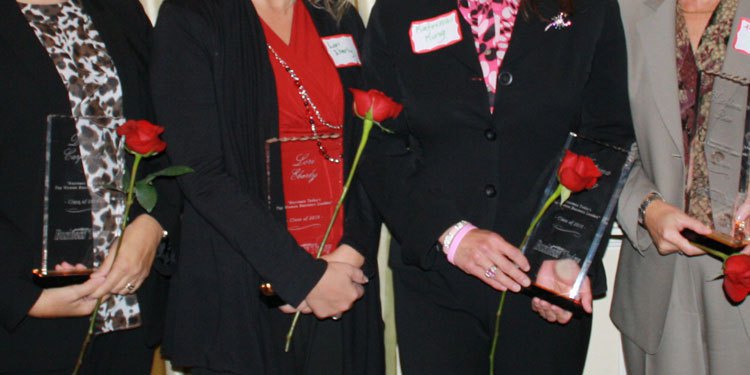 Fifteen successful women will be recognized Oct. 17 at the Top Women Awards, one of the oldest and largest events honoring women in Lake Norman and Cabarrus County.
This year's Top Women finalists are a diverse group, ranging from small business owners and entrepreneurs to distillers and brewers. Business Today's Top Women awards have a 14-year-long history of recognizing excellence, leadership and giving back.
Members of this year's stellar crop say being true to yourself, doing more than what's called for, appreciating diversity and staying humble are some of the keys to success. Nominees and winners alike will be duly honored.
They were asked to write about their philosophies, what motivates them and what defines success. Here's a gem, from nominee Irene Sacks, the director of economic development for the City of Kannapolis: "We're rebuilding a city that has been through lots of change in the last 15 years. It's challenging, rewarding work. I love the people I work with, the community I work for and I love how every day is different."
Teri Lippy, co-owner of Eleven Lakes Brewing Co., has helped triple the traffic coming into the Cornelius tap room.  "But as a human being, my most significant accomplishment has been my ability to use this business as a vehicle to help the charities we hold very near and dear to our hearts," she says.
Successful women are also resilient.  Interior designer Starr Miller says her motto is "intentional curiosity."
"For me, learning is success," Miller says.
Successful women lead from a position of strength and compassion.
All our nominees are successful, the exemplars will be announced at the 13th Annual Top Women Champagne Reception 6-9 pm Oct. 17 at River Run Country Club.
The judges' criteria includes, in part, leadership skills, progress in achieving business or personal goals, charitable work, length of tenure with an organization, management of important projects or teams and ability to juggle challenging workloads with the demands of a family.
Here are the nominees.
Adrienne Bain, Citizens Bank/Bsquared Group
Allison Moody, Novant Health
Cynthia Team, Keller Williams Real Estate
Darlene Heater, University City Partners
Heidi Hansen Tischer, Hansen and Associates
Irene Sacks, City of Kannapolis
Leanne Powell, Southern Grace Distilleries
Michelle Hoverson, Above and Beyond Ministries
Nicole Bigar Orban, Bigar Creative
Nikki Purser, Purser Central Rewinding
Rebecca Lauder, Self Employed
Starr Miller, Starr Miller Design
Teri Lippy, Eleven Lakes Brewing
Tracey Stehle, Allen Tate Huntersville
Sharon Washam, Washam Properties LLC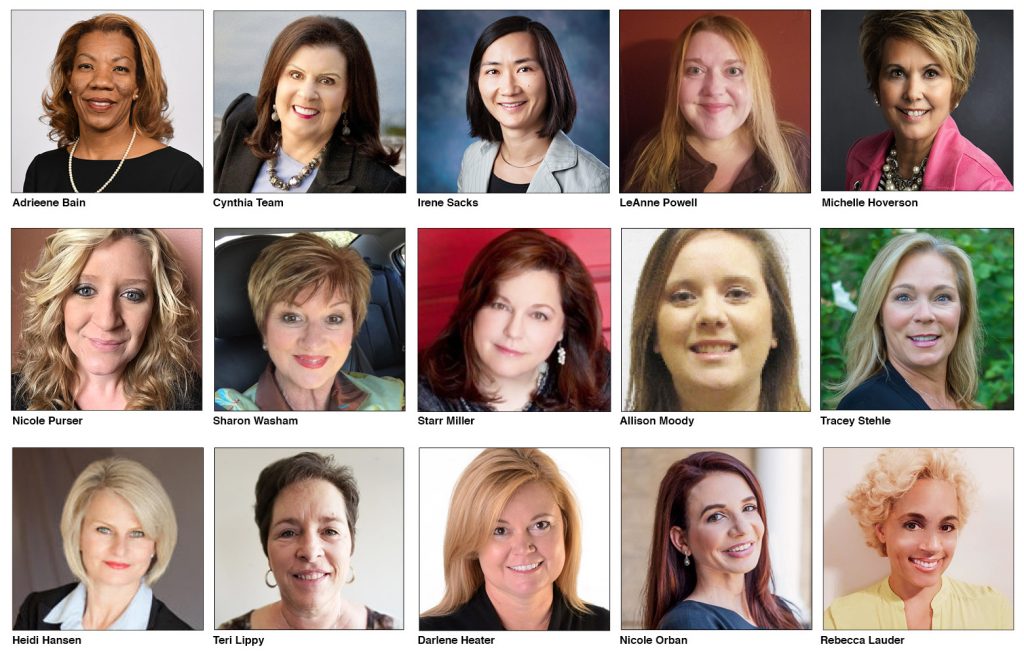 Who knows whom will win Oct. 17? To RSVP for the event, call 704-895-1335.