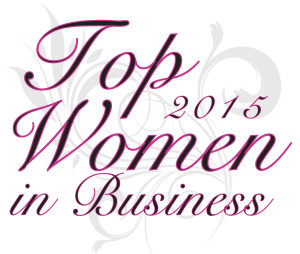 Eighteen capable high-achievers have been nominated for this year's Top Women in Business Awards, one of the oldest and largest events that honoring women in business in Lake Norman and Cabarrus.
Cabarrus County Commissioner Diane Honeycutt is chairwoman of the judges. It's no easy task.
"Strong leaders have learned to lead by example and have developed an understanding of how to manage people based on their personality types.  The ability to find common ground and build rapport while managing successful relationships leads to a successful team," said Honeycutt, who chose to call her successful mini-company at Allen Tate in Concord, "Team Honeycutt."
Winners will be announced in the October edition. Business Today created the Top Women Awards 11 years ago to honor women in business, education, non-profits and government. The winners will be feted at a Champagne Reception Oct. 21 from 6 to 8 p.m. at River Run Country Club.
Women—and men—have a variety of different leadership styles, but often women seem to have the most success in building teams that work together.
Dakeita Johnson, president Vanderburg Enterprises, as well as the director of the National League of Junior Cotillion of Cabarrus County, is also a judge. All judges are former winners; Honeycutt won in 2005 and Johnson in 2008.
"Being a leader means you are attuned to your community around you.  You are focused on the needs of your community and reach out to help wherever and whenever possible," Johnson said, regardless of whether the community is the county as a whole or the office.
"A leader begins each day striving to be the BEST they can be…for their family, their business and their community," she says.
The Business Today Top Women Awards criteria places an emphasis on position, experience and giving back to the community. Teachers, caterers, CEOs, decorators and politicians have been winners.
Sally Ashworth, executive director of Visit Lake Norman, is a member of the Top Women Class of 2006.
"Thinking of success at the highest level comes down to one main question: Can you decide that your happiness can come from someone else's success?  If your answer is 'yes,' you have taken the most important step towards becoming a great leader."
Leadership and careers can come from any direction. Jennifer Ehlers Cone hopes to be a winner this year. One of only two partners at The McIntosh Law Firm in Davidson, Cone is one of 10 children. No one in her family practiced law.
"The thought of being trusted to represent those that did not otherwise have a voice, was a driving force. After taking a class trip to Washington, D.C. with a tour of the capitol building and observing arguments on the Hill, my fate was sealed," she says.
At the firm she has come to "learn the true meaning of patience."
"Leadership to me as a woman means the ability to provide guidance and to instill confidence in my co-workers," she said.
To make reservations to attend the Top Women Champagne Reception, call 704-895-1335. Tickets are $25 in advance. The event includes a mini business expo designed for women.