Provided by www.getabstract.com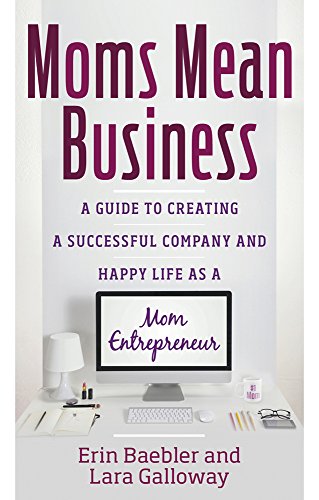 "Mom entrepreneurs" Erin Baebler and Lara Galloway want to help other mothers balance family and work demands. They talk, first, about ways to manage your personal life and then they cover your business life. The authors urge you to know yourself well before starting any business. They include a quiz to help you identify your values, and they outline the importance of planning and motivation. Chapters on time management and productivity are likely to prove the most useful to mom entrepreneurs who already know how hard it is to answer the phone and meet with clients while chauffeuring children, packing lunches, preparing dinner, paying bills and managing households. Sometimes a mom entrepreneur's best decision is to say no so she can take care of herself without guilt. The benefits of "self-care," the authors say, include confidence, better sleep, mental health and productivity. This easy read offers sound, practical advice without covering much new ground. getAbstract recommends it to working moms, especially entrepreneurs and other professionals seeking work-life balance.
Erin Baebler and Lara Galloway. Moms Mean Business: A Guide to Creating a Successful Company and Happy Life as a Mom Entrepreneur. Career Press, 2014. 288 pages. ISBN-13: 9781601633507.
getAbstract is the leading provider of business book summaries, with thousands of titles covered. www.getabstract.com