Provided by  www.getabstract.com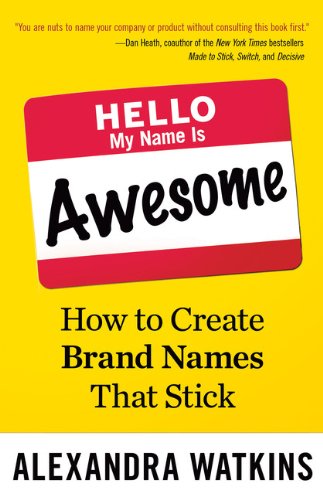 Brand-name consultant Alexandra Watkins details her methods for creating great brand, corporate or domain names, and for avoiding disastrous ones. She promises that you can devise a worthy name by avoiding certain pitfalls. Names can make or break a company, product or website, so professionalizing your naming strategy makes sense. getAbstract recommends Watkins's light-hearted yet professional approach to naming to start-ups, entrepreneurs, businesspeople and marketers looking to create compelling, enduring names for companies, products or websites.
Alexandra Watkins. Hello My Name Is Awesome: How to Create Brand Names That Stick. Berrett-Koehler, 2014. 112 pages. ISBN-13: 9781626561861.
getAbstract is the leading provider of business book summaries, with thousands of titles covered. www.getabstract.com