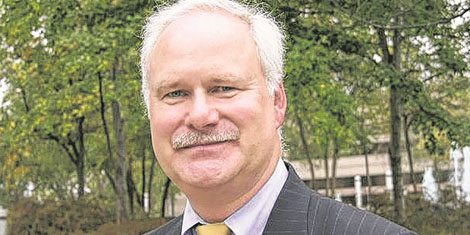 Jim Puckett, the new Mecklenburg County Commissioner for District 1/North Mecklenburg, will speak at Business Today's Newsmakers Breakfast Thursday Feb. 19 at The Peninsula Club in Cornelius.
Puckett is a serious player in Mecklenburg County politics. The Huntersville Republican pulled off a  comeback for his old District 1 seat back in November, after former Commissioner Karen Bentley chose not to run for re-election.
He also served on the Mecklenburg County Board of Education before being elected to the County Board from 2000 to 2006. He was chairman of the County's Economic Development Committee as well.
Puckett is a businessman. As the owner of Long Creek Industrial Services, he operates Electro Painters and Ceiling Pro of the Carolinas.
The Newsmakers Breakfast will begin at 7:30 a.m. and conclude at 8:55 a.m. Doors open at 7:15 a.m. for networking and a full country breakfast. The open forum Q&A begins at 8 a.m. The Peninsula Club is on Peninsula Club Drive in Cornelius, at Jetton Road.
The presenting sponsor of the Newsmakers Breakfast is Carolina Trust Bank, which recently opened a branch in Mooresville.
The Breakfast Sponsor is Donna Moffett Accountants and CPAs. The Knox Group, based in Huntersville, is also a Breakfast Sponsor The Coffee Sponsors are Raymer Kepner Funeral Home in Huntersville and Davidson Wealth Management.
Reservations are required by calling 704-895-1335. The cost to attend is $12 and includes a full country breakfast.
Newsmakers Breakfasts, which feature wide-open question and answer sessions with people who make the news, focus on business issues in the "Golden Crescent"—a phrase coined by Business Today 13 years ago—which stretches from Lake Norman to Cabarrus County.