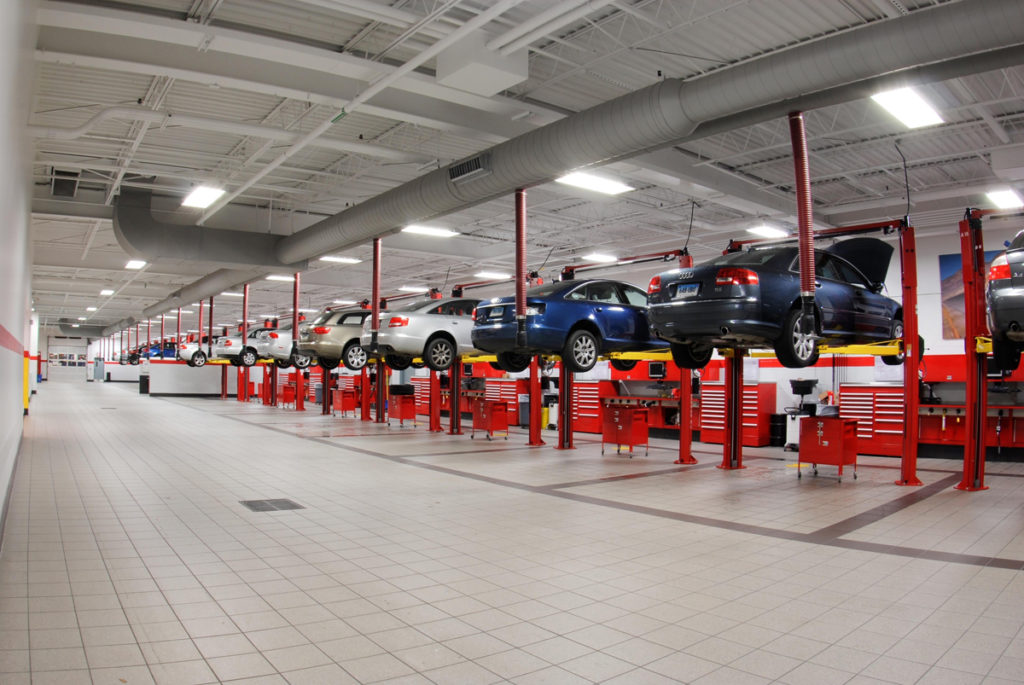 By Dave Yochum. New vehicle sales in the Golden Crescent have increased for six solid years, but local dealers are saying they don't expect 2017 models to roll off the showroom floor at the same pace.
Chrysler, Ford and GM dealers, as well as a Nissan dealer, say new car sales nationwide and in Lake Norman and Cabarrus likely peaked sometime this year. They're looking for growth in other segments of the business, including service and used car sales.
"We have to be realistic and look for a level year," says Timothy Vaughn, general manager of Hilbish Ford in Kannapolis, adding, "a level year is a good year because it has been so good."
The average age of cars on the road has drifted down from about 11 years  to around 10. Ups and downs are the norm in the automobile industry; more incentives from manufacturers is one indication that demand is slowing.
But according to the Greater Charlotte Automobile Dealers Association's "Greater Charlotte Auto Outlook," new vehicle registrations were up a 2 percent during the first nine months of 2016 vs. the same period last year, while used cars six years old and newer were up 17.7 percent.
Cyndie Mynatt, president of Ben Mynatt Chevrolet Cadillac in Concord, says she is looking for "growth opportunities in used cars; we may stock more."
At Hilbish, Vaughn says the dealership has historically sold used cars at the rate of 1.3 for every new unit. "Most of the people have bought from us before," he said, explaining that newer technology and higher quality product makes even older models a good sales proposition.
"We didn't used to retail the lower-dollar stuff, but with cars being made so much better, it's OK for some to have 200,000 miles," Vaughn said. "There is a big market for cars from $3,000 to $7,000."
The drive to used car sales also drives the service department. Used cars that are retailed by dealers go through a robust reconditioning process.
Mynatt says she spends on the order of $1,837 to recondition to a certified used car; $1,631 on a non-certified unit. Trucks are more: $2,600 or more.
Thing is, the money invested in reselling a used car are booked as revenue for dealership service departments. "What my service department charged the used car department, might include tires, detailing, etc.,' Mynatt says.
Nevertheless, Mynatt, who also has a Nissan dealership in Salisbury, is not planning more service bays anytime soon. "If I see my demand is exceeding my capacity, then I will. Service buildings are not that complicated," she says, contrasting them to showrooms.
"The bigger issue is staffing. It's the technicians that are hard to find," she explains. Technicians, meanwhile, aren't keen on working till 7 p.m. or on Saturdays to keep up with work flow.
Vaughn is starting to look at running four-day, 10-hour shifts to ramp up service capacity. "The trend seems to be for dealers…is all day Saturday…we havent figured it quite out yet," he says. Hilbish has a 44-bay shop out back.
Lake Norman Chrysler Dodge Jeep in Cornelius has assembled 7.5 acres of land on Hwy. 21 to expand the service department by more than 50 percent, from 30 bays to 46. The new facility—undesigned at this point—is expected to be completed in the fourth quarter of next year.
Co-owner Jack Salzman said they will be adding a minimum of 25 jobs. The property alone cost about $2 million.
New vehicle sales at Lake Norman Chrysler Dodge Jeep are up 7 percent year to date; used vehicle sales are up 35 percent in the same period.
"We think our service business will keep expanding; new car sales are leveling off nationally," Salzman said.
Auto sales in the US set a record last year, with 17.5 million new cars and trucks sold. Sales this year haven't continued surging, but American buyers, emboldened by a good economy and cheap gas, are splurging on bigger and more profitable autos and trucks. Nevertheless, Ford Motor Co. announced in October it was suspending production to let demand catch up with supply.
Mynatt says she will still chase growth wherever it comes from. "If the pie doesn't change I just want a bigger piece of the pie."