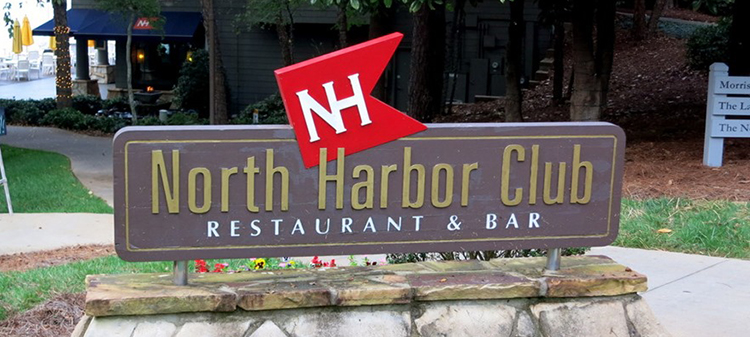 The owner of the North Harbor Club in Davidson, one of​ a handful of ​lake​front​ eateries, ​is​ considering an expansion plan which would renovate and enlarge their kitchen and also provide larger banquet facilities in an adjacent building.
​Entrepreneur Sid Morris, the owner of The Lake Norman Co., said a new North Harbor Club banquet facility—if he decides to go ahead with tentative plans—would seat 200 to 300 people. "We've already know over the last five years that we have had to turn down a record number of events," he said.
The 15-year-old eatery is located in a low-rise waterfront office complex The Lake Norman Co. owns at Exit 30 west of I-77. ​If the banquet expansion goes forward, it could open in 2019.
​The existing parking lot would be sufficient to handle cars from both buildings, though he would be working with the town to finalize those precise numbers.
​T​he Lake Norman Co​.​ specializes in commercial real estate and marina development​ on Lake Norman. It owns the Waterstreet Seaport building on West Catawba in Cornelius as well as two adjacent marinas and two marinas in Davidson. A restaurant is also under consideration for the Waterstreet building but no plans are imminent.
Morris said the marina or boat slip business is "fantastic." For one thing, they're building new marinas at about the same rate they're making new waterfront property. While private individuals can get a permit for a boat slip, there are no more commercial slips being allowed by the Federal Energy Regulatory Commission, which regulates Lake Norman.
"This is another banner year with 91 percent rented," Morris said.