Fatma Mili will join UNC Charlotte as dean of the College of Computing and Informatics beginning Aug. 1. She comes to the University from Purdue University, where she is the founder and director of the TransSTEM (Center for Trans-institutional Capacity Building and Educational Equity in STEM) at the Purdue Discovery Park. She also is a professor of computer and information technology.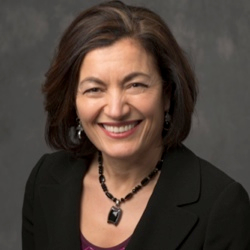 In announcing the appointment, UNC Charlotte Provost Joan Lorden stated, "We live in a digital world. UNC Charlotte has sought a collaborative leader who can help us envision and address the present and future needs of all our students, continue to build our innovative and interdisciplinary research programs and engage with our partners to address pressing community needs. We believe that we have found that leader in Dr. Mili."
Mili has extensive experience in successfully driving progressive forces of change and transformation in computing. She founded the Purdue Polytechnic Institute, an academic educational research institute to foster modern, transdisciplinary education; created an International Network for Higher Education Institutional Transformation and secured initial funding for a network that consists of teams of faculty and administrators from 21 institutions; initiated a Purdue-wide project developing faculty capacity in diversity and equity; and spearheaded new curricular innovations, including an undergraduate trans-disciplinary minor focused on raising students' awareness of grand challenges and equipping them with the mindset to address them and two graduate courses integrating technological topics with a reflection on the future and technology.
Since graduating with a Ph.D. in Computer Science in 1984 from Pierre and Marie Curie University in Paris, France, Mili has been immersed in the academic enterprise and has experienced it in all its facets – teaching, research, service, administration, leadership, innovation and advocacy.