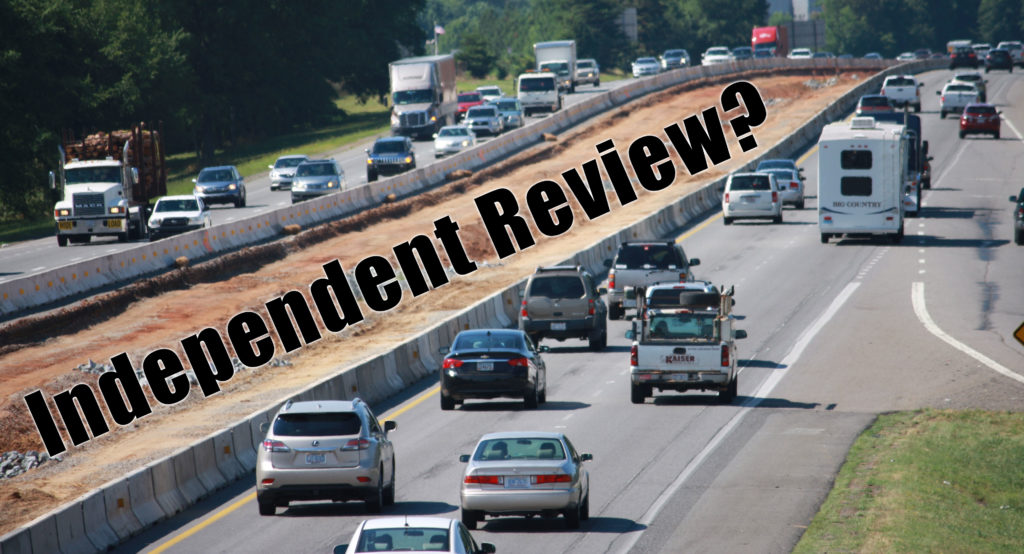 April 5. By Dave Vieser. The North Carolina Department of Transportation was unaware that a consulting firm hired to do an "in-depth, outside review" of the $654 million I-77 toll lane contract was part of a Cintra highway construction team in Texas.
Back in 2004, Philadelphia-based Mercator Advisors was hired to develop the first phase of the Trans-Texas Corridor. The TTC was initially proposed in 2001 and after considerable controversy was discontinued by 2010 in the planning and early construction stages.
NC Transportation Secretary Jim Trogdon announced last week that the NCDOT would hire Mercator to review the I-77 toll lane contract at a cost of $100,000.
"Prior to their selection, our officials were not aware of Mercator's association with Cintra back in 2004," said NCDOT spokeswoman Nicole Meister. "However, even if we did know, it's unclear whether a different choice would have been made, given the degree of specialty required for this review."
Meister said the NCDOT only looked at more recent work done by Mercator, which has not been involved in the 50-year contract between Cintra and NCDOT. Still, some local officials are now having second thoughts about their selection.
"On the one hand, they have industry experience and are therefore a qualified choice," said Kurt Naas from the Widen I-77 group. "However, their core business is advising on large infrastructure projects. Consider the consequences for the firm if they produced a negative report. Nothing against them personally, but an independent analysis should be just that—completely independent."
Cornelius Commissioner Dr. Mike Miltich agrees. "It does raise the question: 'Does it pass the smell test?' To do a clean review, I'd urge the governor to reselect a different firm."
The NCDOT stands by its choice of Mercator. "They had a very limited piece of work with Cintra," Meister said. "Furthermore, the project Mercator was involved with never moved forward."
Meister said there aren't many firms such as Mercator.  "This is an extremely specialized expertise which the DOT needed to review the detailed contract."
John Hettwer, a former chairman of the Lake Norman Chamber, chairs the I77 Business Plan Group. He says he will wait and see what happens. "I remain cautiously optimistic. DOT Secretary Trogdon had told us this study would be done by an independent group and I would at this point like to take him at his word."
The toll lane project will add two express lanes in each direction between uptown Charlotte and Exit 28, then one express lane up to Exit 36 in Mooresville. The existing high-occupancy vehicle lanes on the southern part of the project will also be converted to express lanes.
The contract review is expected to be completed by the end of the summer.